Home Page Part 2
New Release Bodybuilding and Fitness DVDs and Books from GMV
GMV Bodybuilding - your MAJOR RESOURCE for bodybuilding history on DVD.



2015 Olympia DVDs!
Welcome to GMV bodybuilding DVDs - the largest collection in the world featuring the top male and female bodybuilders on DVD. We can say this because GMV Productions has been filming and producing bodybuilding workouts, bodybuilding contests, strength events and bodybuilding features for 46 years. There are more than 1000 bodybuilding DVD titles to select from.
Unsolicited Testimonials
The 2010 Arnold Classic, Phil Heath - Journey to the Olympia,
Kai Greene, Hany Rambod and
Stan McQuay are our current top sellers!

*********


Browse the site with our brand new SITE MAP – click here.


A-1320DVD
Jen Hendershott's
Total Training
Series 2 – Home Training

Click here to subscribe to our own GMV DVD Bodybuilding YouTube Channel for all our latest preview clips.

Please click here to subscribe to our FREE email NEWSLETTER.

SPAM IMPORTANT WARNING:
If you have a hotmail.com, yahoo.com, verizon.net or comcast.com email account, please check your SPAM folder as the welcome to our NEWSLETTER email or ORDER RECEIVED RECEIPT email may be sent straight to your SPAM FOLDER.
When you receive your AUTOMATED EMAIL from us, please mark it as "Not Spam" or "Add sender to safe list" so any future email or newsletter from us does not have trouble reaching you. We regret that some of the ISP filters and other internet filters and blockers are outside our control.
Eduardo Correa – Revealed! Training & Shredded Posing
Eduardo Correa won his debut Pro contest, the 2009 IFBB Pittsburgh Pro 202 event and is destined for much greater honours. He is also a NABBA Universe winner from his Junior competition days. He is one of the most outstanding new young physique stars to come on the scene in many years. His physique looks like it has been carved out of granite, with rock hard muscularity, bulging veins, great size and symmetry, "striations on his striations" and leg and back development the envy of Mr. Olympia competitors. To top it all off, his Latin good looks!
Please click here for GMV-773DVD, EDUARDO CORREA - REVEALED!

American Muscle Fantasy with Alina Popa

This exciting DVD follows Alina over several days day from arriving in Los Angeles to visit with Bill Dobbins, to participating in a glamorous photo shoot, working out at Gold's Gym in Venice, California, posing on Venice Beach as well as posing in the desert. Plus much more! Alina lived the dream of her American Muscle Fantasy! Includes a MASSIVE PHOTO GALLERY.

Zack Khan - King Khan
In this amazing new DVD from UK, KING KHAN takes you deep inside two of the world's most hardcore gyms in the UK. First of all, you witness new IFBB Pro bodybuilder Zack Khan training at full intensity at his own gym in Sheffield, England.

This DVD is a "must have" for all true HARDCORE bodybuilding fans. Zack is awesome, brutal, and totally out of sight with his massive 24" arms.

Please click here for A-1336DVD, ZACK KHAN - KING KHAN.
IMPORTANT NOTE: When you place your order with us, you will receive an automated order confirmation receipt generated from our site. It is to confirm that you completed the order process correctly and that we have received your order.
It does NOT mean that the goods have been charged to your credit card, as that is not the case. We do not have an automated charging system. We manually process all credit cards.
"If you encounter any ordering difficulties in ordering on-line, please email us your order at wayne@gmv.com.au. We will advise you other methods of payment".

OR:

You can simply order by emailing me, wayne@gmv.com.au and say "please charge my same credit card I used on my last order and send me DVDs ... to my usual address at ....etc".

OR:

Although our on-line site is credit card based - with payment by VISA OR MASTERCARD, we know that some customers have no credit card. In these circumstances we can accept your payment by



All you need do is email wayne@gmv.com.au and advise exactly what you wish to order, code number and title, your name and shipping address.
Wayne will then email you the exact amount to be sent to his GMV PayPal account including freight. If you are ordering a number of DVDs this freight amount will be specially calculated to save you some $s. Accordingly the PayPal arrangement can not yet be an automated process.

* Note: No credit card details are ever stored on line at GMV Productions.
*Please do not order using a Discover Card. Only VISA or MASTERCARD. Some debit cards do work and some do not. However a credit card always works as long as you have credit in your account balance.



IFBB Mr. Olympia Complete History




Important GMV Dual pricing policy.


* All customers outside of Australia/New Zealand will be charged in US dollars. If an imported item has dual pricing, (that is in Australian and US dollars), all customers OUTSIDE of Australia and New Zealand will only be charged the US dollar price.

Unfortunately, our site cannot automatically cope with dual pricing based on your country of residence and will default to the US dollar price on the order form you see displayed. Regardless of this, all customers will be manually charged the correct price based on the above. This includes any Special Deals we may offer. To refer to our FAQ section for this info on pricing and any other questions, please click here.

If you wish to become a GMV affiliate

click her

e

to earn

$$$$$$$$




PLEASE
CLICK HERE
TO RETURN TO
MAIN HOME PAGE - PART 1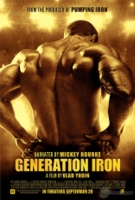 *GENERATION IRON - SPECIAL NOTICE
The producers of the DVD Generation Iron have advised that they will be sending me the Director's Cut version of this movie towards the middle of March for a planned street date release on DVD in early April, 2014.

Please let me know at wayne@gmv.com.au if you wish to reserve a copy now.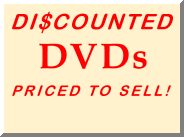 Secure SSL Credit Card Processing
99% OF ORDERS SHIPPED SAME DAY!!

GMV QUICK BUY
How to order fast without
having to register or log in.
click here for details.




GMV-835DVD
Frank Zane –
Physical Perfection



A-1071DVD
Pumping Iron




Click here for
Ronny Rockel
GMV-736DVD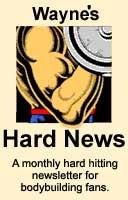 Larry Scott
'A Life in Bodybuilding' -
The first ever Mr Olympia
1965 - 1966
GMV-657DVD




GMV-620DVD
Ronnie Coleman -
On the Road




GMV-306DVD
60 Year History of the
NABBA Universe 1950 - 2010
2 DVD Set




A-1168DVD
Lee Haney wins his
first 2 Olympias,
1984 & 1985


My Passion In Life.
Passion is an extremely emotive subject. During my journey through life, I want to see what I can learn and experience along the way in the field of bodybuilding. Then putting 100% effort from my heart and soul into recording on video and in photos every moment I can possibly capture.

Shooting bodybuilding's up and comers to star competitors to competitions at all levels. This is all part of the sport's fascinating history.
This journey started for me in 1966, and has not simply been a record for myself but for the greater good of the sport, for all the fans world wide who love bodybuilding and all those who will follow after me. Show your passion for life and don't hold back!
Wayne R. Gallasch
GMV
---