Wayne's Hard News - My visit to CNP Professional, May 2010.
In late May I had the opportunity to visit with my friend Kerry Kayes, owner of CNP Professional. This gave me the opportunity to visit his brand new manufacturing facility and offices. The new building is in Hyde, Tameside, on the outer edge of Manchester in the NW of England. The new place is state of the art! It is 20'000 sq ft and has cost well over £2 million so far in setting it up.
CNP Professional is the leading company in its field in UK and specialises in SPORTS NUTRITION products. The new facility was designed to cater to CNP's every need and incorporates manufacturing in-house, a huge modern warehouse and also the most modern offices I have seen in Britain. All of the production equipment has been specially designed and built for the manufacturing arm of CNP. In the beginning the facility will be used for blending powders for sachets and tubs, then later down the track they will be doing tablets and capsules as well.
Full production of CNP's range of protein supplement powders and shakes is now up and running as at early July. They also design and print their own custom clothing and T-shirt range. Other facilities include a board room, staff canteen, chemical laboratory and a huge car park! This whole investment demonstrates the massive faith that Kerry and his co-Directors have in the future, and in particular the future of the supplements business as they expand their markets world wide.
I first met Kerry in 1999 when I did the video production of the first of his 6 fantastic English Grand Prix from '99 to 2004 inclusive. They were simply the best Grand Prix I have ever been associated with in Europe. Winners included Mr Olympias stars such as Ronnie Coleman, Jay Cutler, Dexter Jackson and Kevin Levrone to name just a few.
See the 6 Grand Prix thumbnails below for more details.






Standards of manufacturing
Once the factory is 100% complete and fully up and running, CNP will be working towards BRC accreditation (British Retail Consortium) which is required by all large food retailers, and takes 1 year to achieve. This is greatly sought after and highly respected in the industry, and CNP will be the first manufacturer in the Sports Nutrition field to obtain this accreditation. As well, they are also working towards Inform Sports Accredited.
The building contains the best safety and security technology I have ever seen, ensuring that the manufacturing integrity and cleanliness is maintained at every stage and in every part of the building.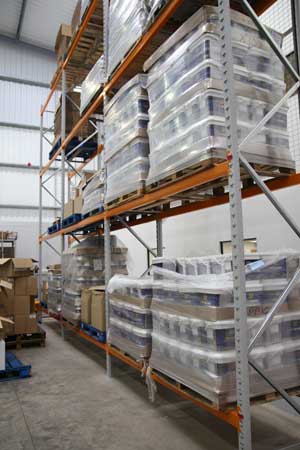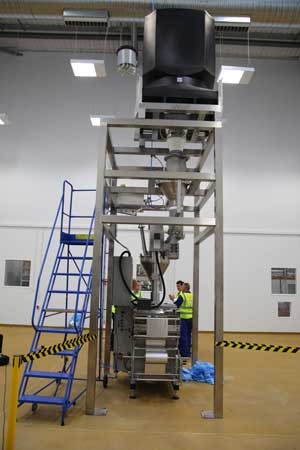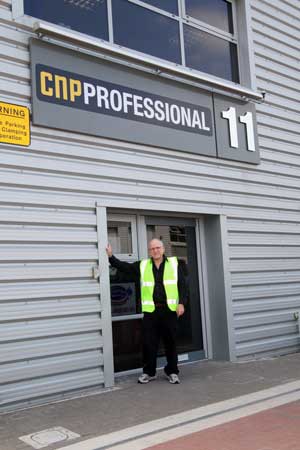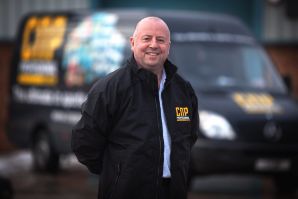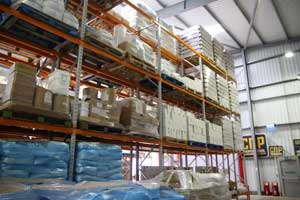 CNP boss Kerry Kayes is pictured outside his new facility, above left.

The transfer to this state of the art facility has created around 10 new jobs at CNP, which previously employed 18.
Kerry is a former Great Britain bodybuilding champion who established the business in 1998. The company is now the major sponsor of bodybuilding in UK, both IFBB and NABBA. Their products are available world wide.
I have included a few of my photos of the new facility above.