Freight on books is based on their weight and country of destination. We ship books by AIRMAIL and charge you the exact relevant freight cost. Some times we state on the book product page what the exact AIRMAIL cost will be.
Please email tina@gmv.com.au to ask us re freight costs when ordering. Otherwise we will charge the relevant AIRMAIL freight cost based on weight and destination.
We highly recommend that you ask for INSURANCE on your book shipment, and that is an optional extra cost of $10.00. As a rule we do not sell magazines, but on odd occasions we may have a few magazines to clear. If so they will be listed here in the BOOK SECTION.
This page was last updated on May 5th, 2018.

BOOKS ON MEN & NUTRITION ETC AT THE TOP OF THE PAGE
WOMEN'S BOOKS ARE AT THE BOTTOM OF THE PAGE.
**************************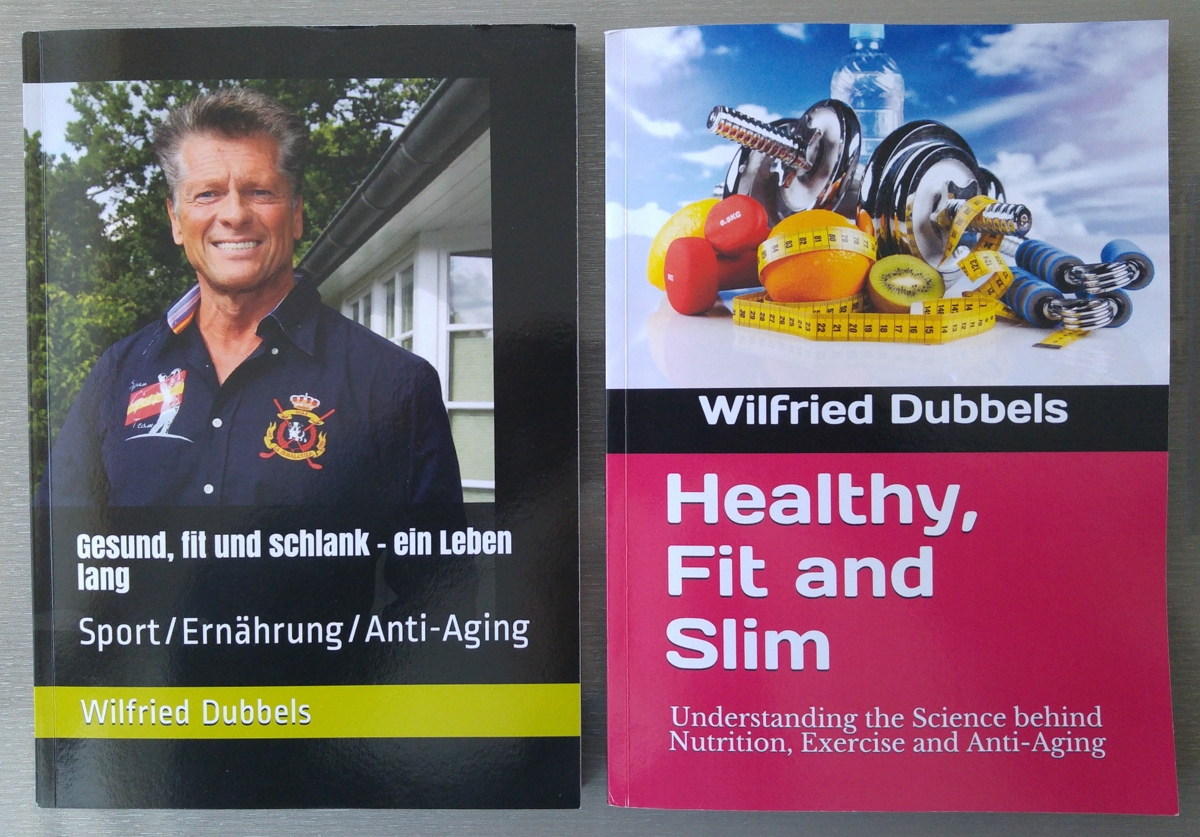 HEALTHY, FIT and SLIM

Back in the 1970s into the 1980s, Wilfried Dubbels was the German Steve Reeves of his time. He possessed wonderful shape and symmetry. Wilfried was a great help to me for many years, arranging for film and photo shoots, and driving me all over Germany.
Wilfried is still in great shape today, and writing books on health, training and nutrition. Here is Wilfried's latest book. I highly recommend it.
Please check out Wilfried's books on Amazon. https://www.amazon.com/Wilfried-Dubbels/e/B00J2LA81O