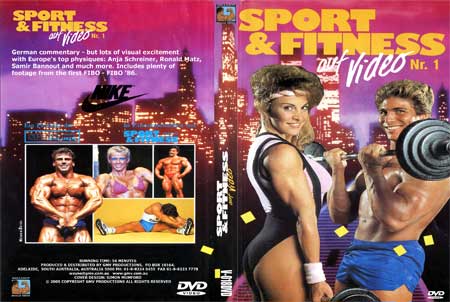 Sport & Fitness - Video #1 now on DVD

Also on Download. Video clip.
German commentary - but lots of visual excitement with Europe's top physiques such as:

Anja Schreiner,
Ronald Matz,
Samir Bannout and much more.
Includes plenty of footage from the first FIBO - FIBO '86.
This a muscle video magazine format and a fore-runner to the famous FIBO series of DVDs.

See the FIBO DVD INDEX.
* This is a direct transfer to DVD with no special features.