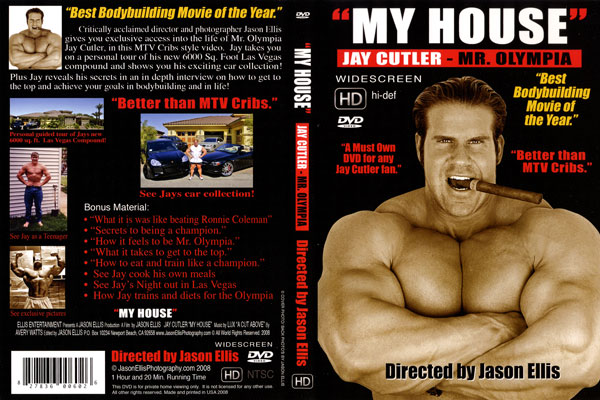 Click here for preview clip
JAY CUTLER - "MY HOUSE"
(Dual price US$34.95 or A$44.95 in Australia)

Exclusive access to the life of Mr. Olympia Jay Cutler, in the MTV cribs style DVD. Jay takes you on a personal tour of his new 6000 sq ft Las Vegas compound and shows you his exciting car collection!!

Plus Jay reveals his secrets in an in-depth interview on how to get to the top and achieve your goals in bodybuilding and in life!!
Bonus Material: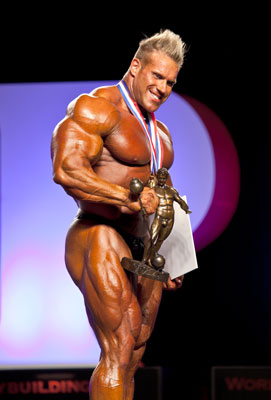 What was it like beating Ronnie Coleman
Secrets to being a champion
How it feels to be Mr. Olympia
What it takes to get to the top
See Jay cook his own meals
See Jay's night out in Las Vegas

How Jay trains and diets for the Olympia

Please click here to see a list of all of the DVDs in which Jay Cutler appears or is mentioned.

Jay won the 2009 Mr. Olympia, his 3rd Olympia title.
Please click here for the 2009 Mr. Olympia DVD, A-1326DVD.

Running time: 80 mins. WIDESCREEN


See Jay's 4th victory at the 2010 MR. OLYMPIA

JAY CUTLER PHOTO GALLERY

2010 OLYMPIA REPORT & MAIN CONTEST GALLERY

MR. OLYMPIA - GROUP SHOTS - PHOTO GALLERY
JAY CUTLER - UNDISPUTED 2 DVD SET
NTSC DVD, OPEN REGION



Important GMV Dual pricing policy.


* All customers outside of Australia/New Zealand will be charged in US dollars. If an imported item has dual pricing, (that is in Australian and US dollars), all customers OUTSIDE of Australia and New Zealand will only be charged the US dollar price.

Unfortunately, our site cannot automatically cope with dual pricing based on your country of residence and will default to the US dollar price on the order form you see displayed. Regardless of this, all customers will be manually charged the correct price based on the above. This includes any Special Deals we may offer. To refer to our FAQ section for this info on pricing and any other questions, please click here.