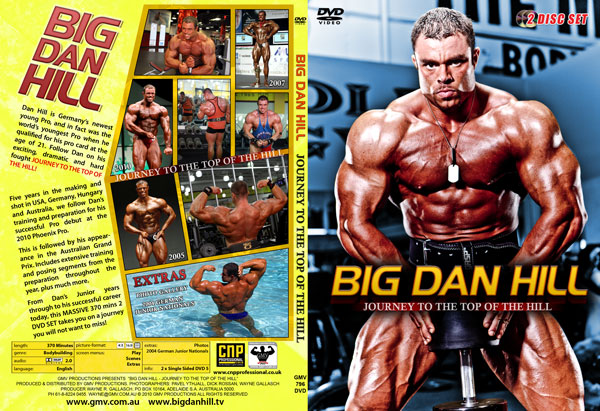 Click here for preview.
Big Dan Hill – Journey to the Top of the Hill Massive 2 DVD Set.

DOWNLOAD PART 1.
DOWNLOAD PART 2.
DOWNLOAD PART 3.
Dan Hill is Germany's newest young Pro, and in fact was the world's youngest Pro when he qualified for his pro card at the age of 21 in Hungary. Follow Dan on his exciting, dramatic and hard fought JOURNEY TO THE TOP OF THE HILL!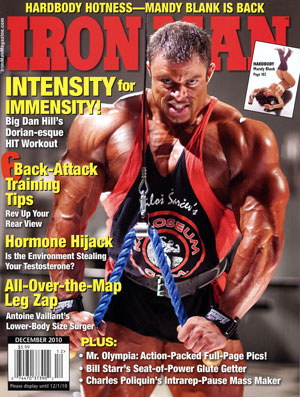 5 years in the making and shot in USA, Germany, Hungary and Australia, we follow Dan's training and preparation for his successful Pro debut at the 2010 Phoenix Pro. This is followed by his appearance in the Australian Grand Prix where he was received with great acclaim.
This huge 2 DVD set includes extensive training and posing segments shot at various stages of preparation throughout the year preceding Phoenix, plus much more. It shows you how a young, up and coming European bodybuilder claws his way into the pro bodybuilding ranks. It takes dedication, determination and gut-busting hard work.

From Dan's Junior years through to his successful career today, this MASSIVE 370 mins - 2 DVD SET takes you on an amazing journey you will not want to miss!
Photographers:
Pavel Ythjall
Richard Rossan
Wayne & Tina Gallasch
Special thanks to Richard Rossan for all of the rear cover and Gallery gym and pool photos.
CONTENTS:
DISC 1 - 4:3 (130 mins approx)
2005 IFBB Junior Nationals
2005 Delt training 1 week after the 2005 IFBB Junior Nationals
2007 IFBB Junior World Championships - Hungary (qualifier for pro card)
2007 Training 1 week after 2007 IFBB Junior World Champs (shoulders, bis, tris)
2008 training at Gold's Gym Venice
2008 meeting Jay Cutler in Las Vegas
2008 training Muscle Beach, Venice
2009 off-season training
2009 Leg training at XXL Bodytown, Frankfurt, Germany

DISC 2 - 16:9 WIDE SCREEN (240 mins approx)
2009 training at Gold's Gym Las Vegas
2009 pumping and posing, Olympia weekend, LV
2009 November training at XXL Bodytown Gym, Frankfurt
2010 pumping and posing, Phoenix Pro weekend, Phoenix (fountain & poolside)
2010 Phoenix Pro - Dan's Pro debut
2010 Chest training - day after Phoenix Pro
2010 Australian Grand Prix (pump room at PJ and Finals, plus PJ footage & posing routine at Finals)
2010 training legs and abs - day after Australian GP
Extras:
Photo Gallery
2004 German Junior Nationals
TRT: 370 mins (6 hours & 10 mins)

Dan Hill Contest History:

2004
1st IFBB German Newcomers Nationals
1st IFBB Baden-Wuerttemberg Men's Championships - Teen Heavyweight
2nd IFBB German Junior Nationals, Heavyweight
2005
1st IFBB Int. Grosser Preis von Hessen und Rheinland-Pfalz, Teen Heavyweight & Overall
1st IFBB German Junior Nationals, Heavyweight & Overall
2006
2nd IFBB Donau Cup, Teen
1st IFBB German Junior Nationals, Heavyweight & Overall
2007
1st IFBB German Junior Nationals, Heavyweight & Overall
1st IFBB Junior World Championships, Heavyweight, Overall & Pro Card
2010
16th IFBB Phoenix Pro
13th IFBB Australian Pro Grand Prix
2011
13th IFBB Flex Pro (Santa Monica)
10th IFBB Grand Prix Australia
2012
10th IFBB Nordic Pro (Finland)

Road to Success - Dan Hill & Gunter Schlierkamp

Success may be defined in many shapes and forms, but in general nothing can be greater success than the realisation of your dreams. GUNTER SCHLIERKAMP - World famous IFBB Professional Bodybuilder and DAN HILL, the youngest IFBB Pro - believed in theirs. In 2011 both men were travelling the bodybuilding world and representing famous supplements brand MULTIPOWER PROFESSIONAL globally. Follow them on their journey and get an exclusive insight on their training, travels and bodybuilding lifestyle.

A-1411DVD | $34.95
Gunter Schlierkamp - Rock Hard

An exciting muscle pumping journey from the home farm in Germany to a full hard core gym workout in California, USA. Günter, at 6'1" and 260 lbs ripped, is currently the world's most popular bodybuilder - and it's easy to see why!

See how Gunter has built his incredible physique, in a DVD spanning a 12 month period.


GMV-392DVD | $34.95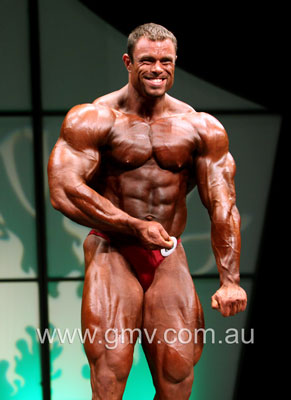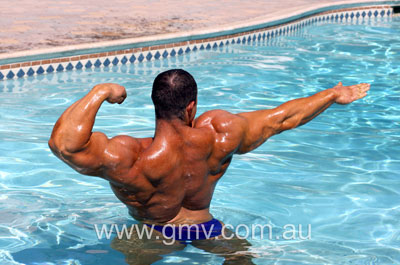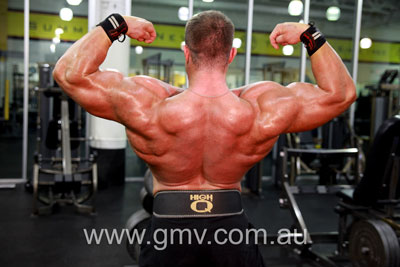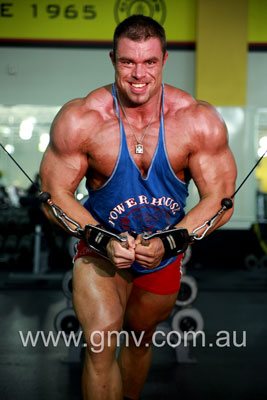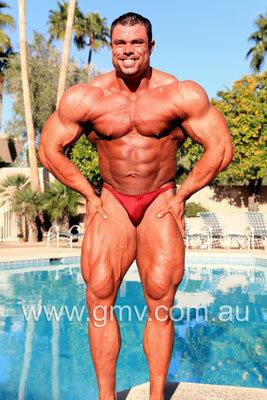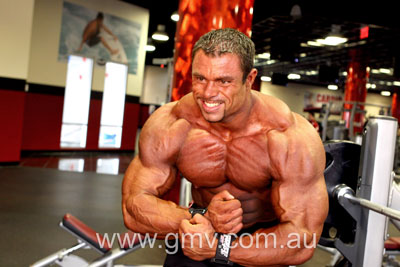 DISC 1 FOOTAGE PROVIDED BY:
TIMO SORGER
CLAUS THOMSEN
BBBSZEENE.DE
MUSCLEIMAGING.COM

DISC 2 FOOTAGE TAPED BY
WAYNE R. GALLASCH
GMV Productions
www.gmv.com.au

EDITING, DVD & COVER DESIGN BY OLLIE PARKE
INTERVIEWS
WAYNE GALLASCH
PHOTOGRAPHY BY:
PAVEL YTHJALL
RICHARD ROSSAN
WAYNE GALLASCH
TINA GALLASCH
SPECIAL THANKS TO:
DAN'S TRAINER - FRANCISCO GUERRERO
RICHARD ROSSAN
TIMO SORGER
ALBERT BUSEK
CLAUS THOMSEN
MURAT SARIATLI
STRYKERX PRODUCTIONS
TONY DOHERTY PRODUCTIONS
ANDY OLSON, MAGNA MEDIA INTERNATIONAL
ED CONNORS
FITNESS FACTORY, GILBERT, ARIZONA
DOHERTY'S GYM, MELBOURNE, AUSTRALIA
XXL BODYTOWN FFM
OTTWALD GYM
GOLD'S GYM VENICE
MUSCLE BEACH, VENICE
GOLD'S GYM, LAKE MEAD BLVD, LAS VEGAS

EXECUTIVE PRODUCER
WAYNE R GALLASCH
GMV PRODUCTIONS

A DVD PRESENTATION FROM GMV PRODUCTIONS PRODUCED IN CONJUNCTION WITH DAN HILL
www.bigdanhill.tv
© GMV WORLD COPYRIGHT 2010
NTSC DVD, OPEN REGION