Click here for a preview clip
Shawn Ray Essentials - The Ultimate Collection
Massive 2 DVD Set
(DUAL PRICE: US$39.95 or A$49.95 in Australia)

This classic DVD set, released by Shawn Ray, contains his 6 DVDs as set out below. They have been produced over the last 20 years or so and represent a fantastic record of Shawn's career. We have some of the old video and DVD covers in our archives, and they are pictured below. They contain some extra pieces of content information.
INCLUDES the following 6 DVDs:

LIFESTYLES OF THE FIT AND FAMOUS
THE BEST OF SHAWN RAY
TO THE EXTREME
THE FINAL COUNTDOWN
INSIDE AND OUT
FITNESS AFTER 40
Hall of fame bodybuilder, Shawn Ray, for the first time has released his collection of videos all in one package. These DVDs contain all six of Shawn Ray's informative and entertaining videos. Shawn explains in detail his approach to training, nutrition. Posing and how he stays fit in his 40s.

Shawn Ray competed in three different decades before retiring at age 36 in 2001. Although one of the most frequent competitors in the Mr. Olympia show, the winner's title eluded him for his entire career. Ray was a top 5 Mr. Olympia finalist for 12 consecutive years. A feat no other bodybuilder has duplicated.

In his entire career Shawn Ray beat every competitor he met on stage at least once, with the exception of 8-time Mr. Olympia Lee Haney and 6-time Mr. Olympia, Dorian Yates.

Shawn Ray 2 DVD set details
Disc 1:
Lifestyles of the Fit & Famous – 31.5 mins
The Best of Shawn Ray – 56 mins
To the Extreme – 76 mins
Total: 163.5 mins
Disc 2:
The Final Countdown – 60.5 mins
Inside and Out – 108 mins
Fitness after 40 – 60 mins
Total: 228.5 mins
TRT: 392 mins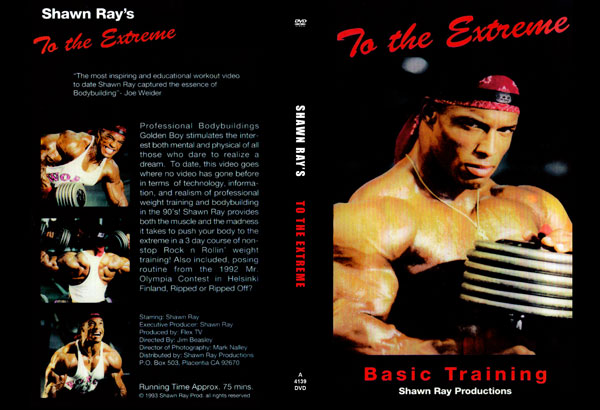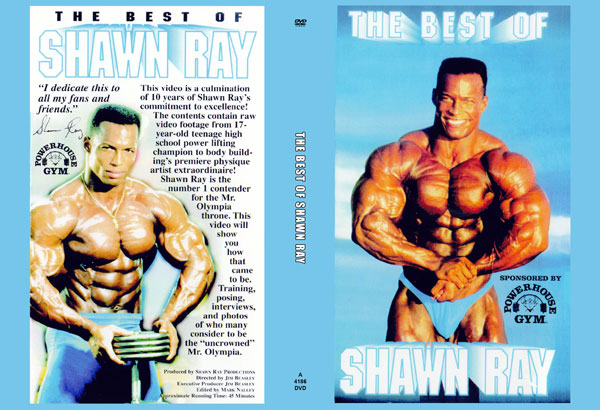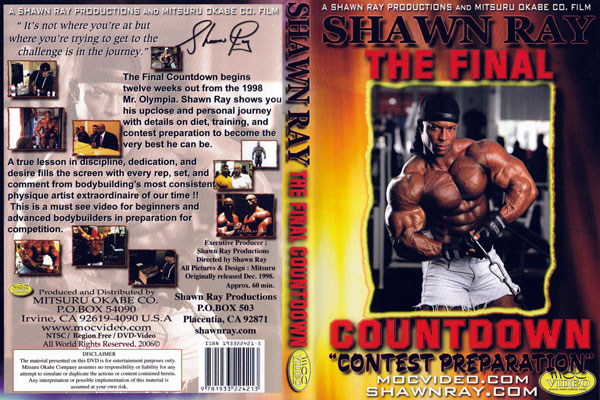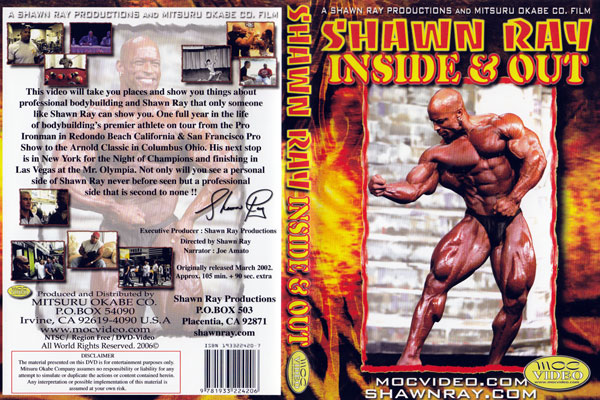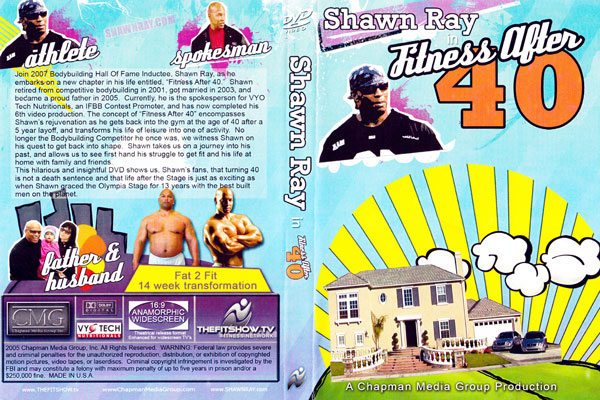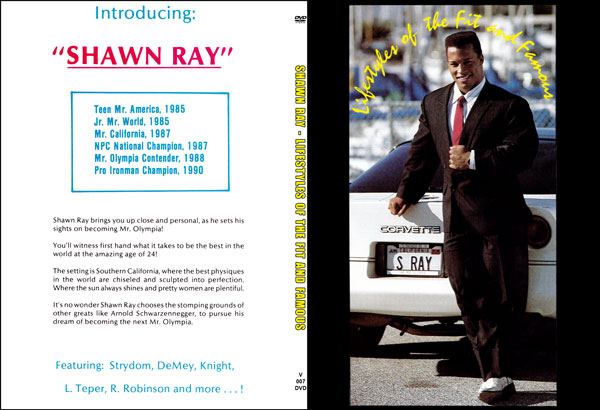 © 2012 Shawn Ray Productions.
® 2012 Package Design & Distribution by Trick Entertainment.
All Rights Reserved. Some videos on these DVDs are from worn analogue masters and may not be the usual high DVD quality.

NTSC DVD, OPEN REGION

Important GMV Dual pricing policy.
*All customers outside of Australia/New Zealand will be charged in US dollars. If the item has dual pricing (that is in Australian and US dollars), all customers outside of Australia and New Zealand will only be charged the US dollar price.
Unfortunately, our site cannot cope with dual pricing and will default to the US dollar price. Regardless of this, all customers will be charged the correct price. Please refer to our FAQ section for any other questions, click here.