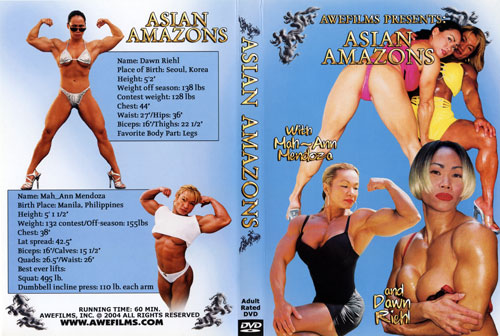 Click here for preview.

Asian Amazons with Dawn Riehl & Mah-Ann Mendoza

Mah-Ann's full, defined mass assaults the rubber dress she poses in almost to the breaking point before slipping into a tiny t-shirt way too small to hide her bulging chest, biceps and cobblestone abs......!
Dawn flexes on the streets and subways of NYC knowing full well the effect her famously peaked biceps are having on gawking onlookers before breaking into a posing session with Mah-Ann that ends with the two arm wrestling. Two exotic amazons appear together in one great DVD!

Running Time: 60 mins

* Available in NTSC ONLY (region free)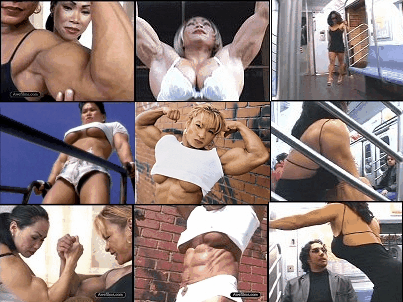 Customers who viewed this DVD also viewed:







Click here for GMV Productions complete list of Female Muscle and Fitness DVDs.