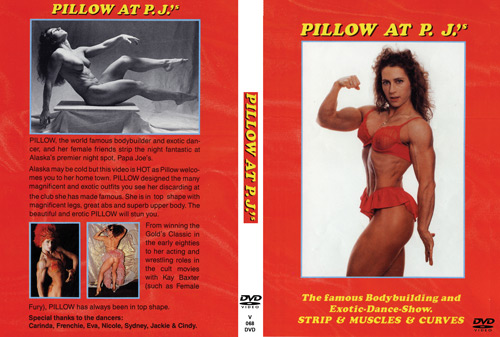 Pillow At P.J.'s

Pillow, the world famous bodybuilder and exotic dancer, and her female friends strip the night fantastic at Alaska's premier night spot, Papa Joe's. Alaska may be cold but this DVD is piping hot!!

Pillow welcomes you to her home town. Pillow designed the many magnificent and exotic outfits you see her discarding at the club she has made famous.
She is in top shape with magnificent legs, great abs and a superb upper body.

"The beautiful and erotic PILLOW will stun you."

* Available in NTSC ONLY (region free)

Customers who viewed this DVD also viewed:







Click here for GMV Productions complete list of Female Muscle and Fitness DVDs.