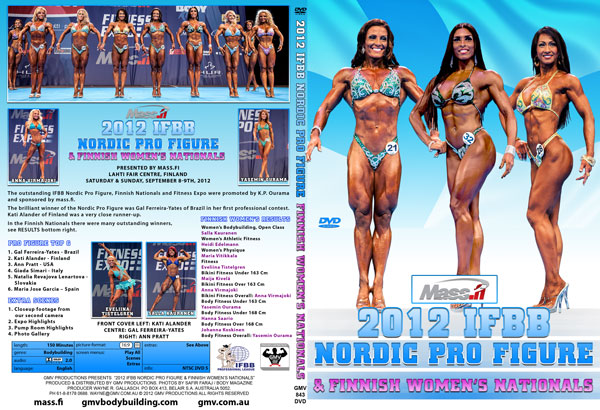 See preview clip

2012 IFBB Nordic Pro Figure & Finnish Women's Nationals
Also on Digital Download.

Presented by Mass.fi
Lahti Fair Centre, Finland
Saturday & Sunday, September 8-9th, 2012
The outstanding IFBB Nordic Pro Figure, Finnish Nationals and Fitness Expo were promoted by K.P. Ourama and sponsored by mass.fi
The brilliant winner of the Nordic Pro Figure was Gal Ferreira-Yates of Brazil in her first professional contest. Kati Alander of Finland was a very close runner-up with Ann Pratt from USA in 3rd place. Gal is the wife of Dorian Yates, making this a double for them to have both competed in the Olympia. Dorian won his first Olympia title in Finland in 1992.

In the Finnish Nationals there were many outstanding winners, see RESULTS below.
PHOTOS: Top centre - Pro Top 5, then Body Fitness Group Under 168cm, lower right Gal Ferreira-Yates, bottom right Yasemin Ourama.
EXTRA SCENES (in order of appearance)
1. Closeup footage from our second camera
2. Expo Highlights
3. Pump Room Highlights
4. Photo Gallery

See our Complete List of all DVDs from the NFE and Finland.
PHOTOS:
Samir Faraj / BODY Magazine

See the PHOTO GALLERY here.

RUNNING TIME: 178 mins

FORMAT:
A wide screen 16:9 production.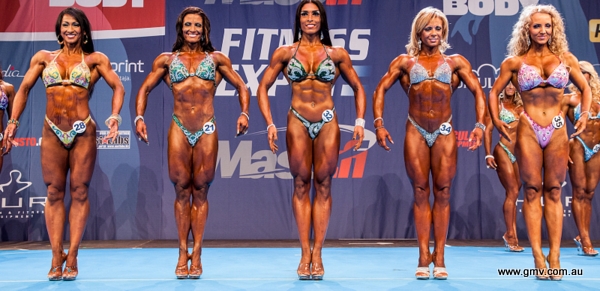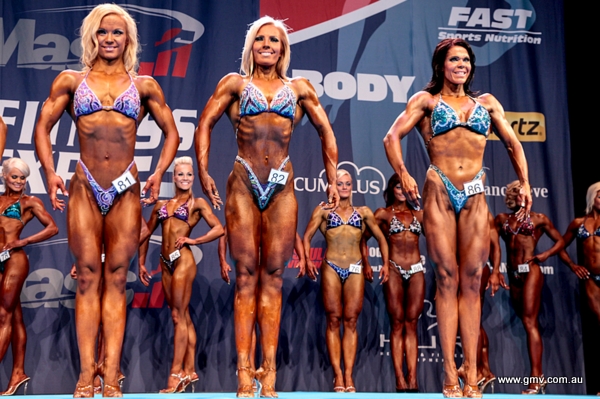 2012 IFBB Nordic Pro Figure Results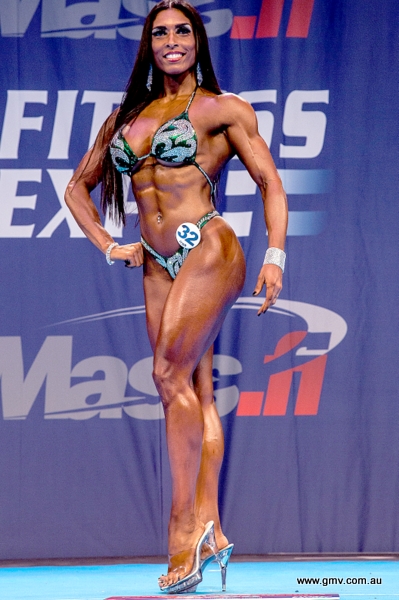 1. Gal Ferreira-Yates - Brazil
2. Kati Alander - Finland
3. Ann Pratt - USA
4. Giada Simari - Italy
5. Natalia Revajova Lenartova - Slovakia
6. Maria Jose Garcia – Spain
7. Cristiana Casoni - Italy
8. Heidi Sorsa - Finland
9. Susanne Bock - Germany
10. Lynsey Beattie - UK
11. Nina Sandvold Moe - Norway
12. Laura Tolonen - Finland
13. Miriam Sanchez - Spain
14. Thea Erichsen - Norway
15. Lisbeth Halikka - Finland
2012 Finnish Nationals Class Winners:
Women's Bodybuilding, Open Class: Salla Kauranen
Women's Athletic Fitness: Heidi Edelmann
Women's Physique: Maria Vitikkala
Fitness: Eveliina Tistelgren
Bikini Fitness Under 163 cm: Maija Kivelä
Bikini Fitness Over 163 cm: Anna Virmajoki
Bikini Fitness Overall: Anna Virmajoki
Body Fitness Under 163 cm: Yasemin Ourama
Body Fitness Under 168 cm: Hanna Saario
Body Fitness Over 168 cm: Johanna Koskinen
Body Fitness Overall: Yasemin Ourama
2012 IFBB Finnish Men's Nationals

The outstanding IFBB Finnish Nationals and Nordic Pro and Fitness Expo were promoted by K.P. Ourama and sponsored by mass.fi In the Finnish Men's Nationals there were many fantastic winners, see RESULTS on the product page. The Overall Winner in the Men's Bodybuilding was Mika Nyyssölä. The Overall Winner in the Classic Bodybuilding was Utti Hietala.


GMV-844DVD


2012 Finnish Nationals - Complete Women's Results

Women's Bodybuilding - Open Class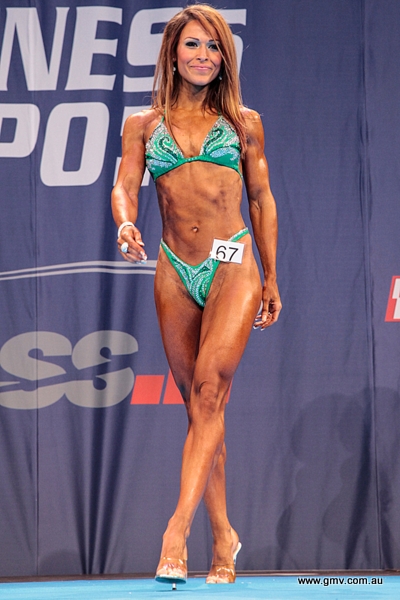 1. Salla Kauranen, Team Solana Fitness, Helsinki
2. Niina Lahtinen, Kuntotiimi, Kylmälä
3. Riitta Mustonen, Kuntotiimi, Jyväskylä
4. Elina Kulmala, Kuntotiimi, Klaukkala
5. Iina-Lydia Pihlainen, Team Mayor's, Helsinki
6. Maiju Hilander, Team Body, Tampere

Body Fitness Juniors 16-18 years
1. Janika Kuusisto, Team Body, Tampere
2. Linnea Juvonen, Team Body, Espoo

Athletic Fitness - Women
1. Heidi Edelmann, Team Fitbody, Jyväskylä
2. Tuulikki Kare, Team Fitfarm, Vantaa
3. Riikka Pitkänen, Team Classic Gym, Oulu
4. Heli Ahlqvist, Team Body, Kotka
5. Elina Nykänen, The Team, Vantaa

Women's Physique
1. Maria Vitikkala, The Team, Tampere
2. Anne Varonen, The Team, Jyväskylä
3. Maijastiina Tammisto, Team Fitfarm, Tampere
4. Jonna Alaspää, Team Solana Fitness, Espoo
5. Jaana Vatanen, Team Balance, Kajaani

Fitness
1. Eveliina Tistelgren, Kuntokeskus K&M Team, Lahti
2. Mirka Loman, Kuntotiimi, Espoo
3. Eveliina Pöllänen, Team Body, Helsinki
4. Johanna Lind, Team Wrange, Vantaa
5. Anni Järvelä, Team Body, Jyväskylä

Bikini Fitness - 163 cm
1. Maija Kivelä, Team Body, Lontoo
2. Satu-Maarit Rantanen, Team Bullfarm, Turku
3. Pauliina Hatunen, Team Leader, Vantaa
4. Ulla-Riitta Koskinen, Pro Elite Team, Tampere
5. Marianna Lönnqvist, Team Solana Fitness, Helsinki
6. Maiju Hill-Isosalmi, Team Porin Kuntokeskus, Pori
NP
Miranda Buckley, Kuntotiimi, Helsinki
Krista Lehtoranta, Team Fitfarm, Helsinki

Bikini Fitness + 163 cm
1. Anna Virmajoki, Team Bombshell, Helsinki
2. Nina Suomi, Team Best Body, Helsinki
3. Suvi Iso-Kuusela, Pro Elite Team, Helsinki
4. Mia Lahti, Team SportLife, Tampere
5. Riina Saastamoinen, Team Fitfarm, Jyväskylä
6. Nora Vuorio, Team Fitfarm, Helsinki
NP
Katja Karhu, Team Body, Nummela
Sara Sievinen, Team Body, Helsinki
Natalia Hamazenko, Team Fitnesstukku, Helsinki
Emma Pekkala, Team Fitfarm, Palokka

Bikini Fitness Overall: Anna Virmajoki

Body Fitness - 163 cm
1. Yasemin Ourama, Team Body, Lahti
2. Mari Päkkilä, Team Mass.fi, Oulu
3. Tarja Vähäkuopus, The Team, Tampere
4. Henna-Riikka Liimatainen, Kuntokeskus K&M Team, Kotka
5. Annu Hyökyvaara, Pro Trainer Team, Hämeenlinna
6. Iida Tuomela, Team Solana Fitness, New York
NP
Kaisa Niemelä, Team Body, Vilppula
Tanja Einiö, Team Fitfarm, Helsinki
Karoliina Korhonen, Team Fitfarm, Järvenpää
Anu Ikonen, Kuntotiimi, Nummela
Jessica Silfvernagel, Team Body, Vaasa
Katja Aho, Team Manninen Nutraceuticals, Oulu
Mari Järvelä, Team Fitfarm, Pietarsaari
Päivi Bothas, Team Fitfarm, Helsinki
Pia Junttila, Team Classic Gym, Oulu
Irina Mineeva, Team Syke, Lappeenranta
Satu Kotila, The Team, Jämsä

Body Fitness - 168 cm
1. Hanna Saario, Team Fitfarm, Perniö
2. Maarit Ohtonen, Team Solana Fitness, Kajaani
3. Katariina Tunturi, Team Sportlife, Helsinki
4. Elina Oinonen, Team Force, Tampere
5. Jutta Vento, Team Mass.fi, Vaasa
6. Jonna Vuori, Team Mayor's, Helsinki
NP
Anne-Mari Laakso, Team Skip, Kotka
Sandra Nurminen, Team Fitfarm, Pori
Heidi Liimatainen, Team Fitfarm, Jyväskylä
Tiina Kasvi, Team Fitnesstukku, Helsinki
Jenny Albrecht, Team Fitfarm, Kangasniemi
Sanna Riekki-Poikela, Team Jiipee, Rovaniemi
Karoliina Korpi, Team Body, Vantaa
Maria Yli-Luukas, Team Body, Nummela
Johanna Jåfs, Team Wellneteus, Vaasa

Body Fitness + 168 cm
1. Johanna Koskinen, Team Solana Fitness, Valkeala
2. Anne Nyman, Team Tähtikunto, Helsinki
3. Anna-Mari Puranen, Team Body, Äänekoski
4. Mira Härkönen, Team Sportlife, Lahti
5. Maria Kuure, Team Classic Gym Oulu
6. Eija Laine, Team Fitbody, Turku
NP
Marika Kortesuo-Jälkö, Wellmax Team, Lieto
Lillemor Lönnroos, Team FLO, Porvoo
Helena Kinnunen, Team Body, Jyväskylä
Paula Honkonen, The Team, Jyväskylä
Iina Kuvaja, The Team, Tampere

Body Fitness Overall: Yasemin Ourama


THIS EVENT WAS OFFICIALLY SANCTIONED BY THE IFBB PROFESSIONAL LEAGUE

CHAIRMAN
Jim Manion

IFBB FINLAND PRESIDENT
KP Ourama

EVENT PRODUCER
KP Ourama

MCs
PRO MC
Shawn Ray

NATIONALS MC
Ari Tuukkanen

MAIN SPONSOR
Mass Nutrition Finland Mass.fi

EVENT PARTNERS
Better Bodies / GASP
FAST
Cumulus
Ab Hur Oy
Arkmedia Oy Ab
Multiprint
Biancaneve
Hertz

MEDIA PARTNERS
BODY Magazine
RX Muscle
Muscular Development
East Labs
Body-Xtreme.de
Team Andro

VIDEOGRAPHY
Wayne R. Gallasch
Markus Kangas

DVD GALLERY EXPO PHOTOS
Wayne R. Gallasch

EXECUTIVE PRODUCER
Wayne R. Gallasch

SPECIAL THANKS
KP Ourama
Markus Kangas
Robert Walker mass.fi
Pasi Lakaniemi
Bill Tierney
Wanda Tierney
Mari Uotila
Lahti Body Club Crew
Riku Jaro / Ohjelma-akseli for lighting and sound

EDITING & COVER DESIGN
Ollie Parke

NTSC DVD, OPEN REGION