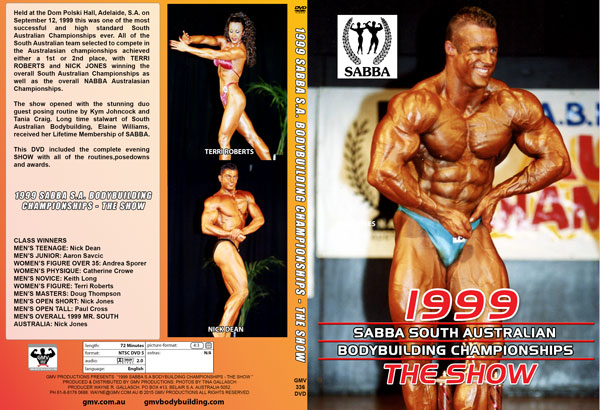 1999 SABBA South Australian Bodybuilding Championships:
The Show - Men & Women
Held at the Dom Polski Hall, Adelaide, S.A. on September 12, 1999 this was one of the most successful and high standard South Australian Championships ever. All of the South Australian team selected to compete in the Australasian championships achieved either a 1st or 2nd place, with TERRI ROBERTS and NICK JONES winning the overall South Australian Championships as well as the overall NABBA Australasian Championships. Nick and Terri are pictured bottom of this page.
The show opened with the stunning duo guest posing routine by Kym Johncock and Tania Craig. Long time stalwart of South Australian Bodybuilding, Elaine Williams, received her Lifetime Membership of SABBA.
This DVD included the complete evening SHOW with all of the routines, posedowns and awards.

Nick Jones is the founder and owner of Gen-Tec Nutrition.
Running time: 72 mins

Photos of Nick and Terri by Tina Gallasch, copyright GMV Productions.
Please click here for the 1999 SABBA SOUTH AUSTRALIAN BODYBUILDING CHAMPIONSHIPS: THE PREJUDGING DVD, GMV-335DVD.

1999 SABBA SOUTH AUSTRALIAN BODYBUILDING CHAMPIONSHIPS - RESULTS
MEN'S TEENAGE
1. Nick Dean
MEN'S JUNIOR
1. Aaron Savcic
2. Imran Khan
WOMEN'S FIGURE OVER 35
1. Andrea Sporer
2. Irma Matthews
3. Robyn Gardiner
4. Wendy Johnson
WOMEN'S PHYSIQUE
1. Catherine Crowe
MEN'S NOVICE
1. Keith Long
2. Rodney Kerr
3. Glen Paterson
4. Matthew Knowles
5. Troy Helbers
6. Ian Standen
7. Ian Percival
WOMEN'S FIGURE
1. Terri Roberts
2. Lorraine March
3. Stella Dinan
4. Jeanette Howe
5. Tania Craig
6. Jackie Roberts
7. Diane Ciampa
MEN'S MASTERS
1. Doug Thompson
MEN'S OPEN SHORT
1. Nick Jones
2. Jason Bednarz
MEN'S OPEN TALL
1. Paul Cross
2. Darren Handley
3. Shaun Kerkman
MEN'S OVERALL 1999 MR. SOUTH AUSTRALIA: Nick Jones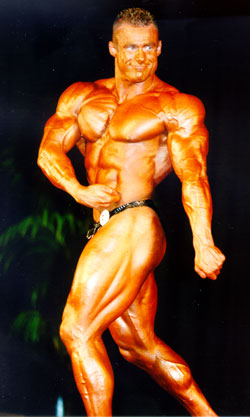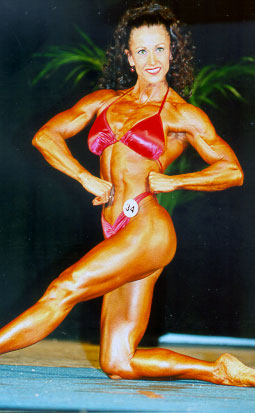 NTSC DVD, OPEN REGION