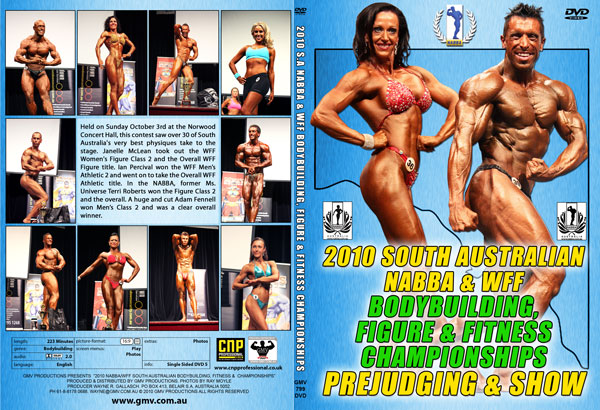 Click here for preview clip.
2010 NABBA/WFF South Australian Bodybuilding, Figure & Fitness Championships: Prejudging & Show


Held on Sunday October 3rd at the Norwood Concert Hall, this contest saw over 30 of South Australia's very best physiques take to the stage.
A huge and cut Adam Fennell won NABBA Men's Class 2 and was a clear overall Men's winner. In the NABBA women's section, former Ms. Universe Terri Roberts won the Figure Class 2 and the overall Figure title. She has won many state and National titles in her brilliant career. Adam and Terri are featured on the front cover above.

Janelle McLean took out the WFF Women's Figure Class 2 and the Overall WFF Figure title. Ian Percival won the WFF Men's Athletic 2 and went on to take the Overall WFF Athletic title. Janelle is also a multi-title winner.

Shot in brilliant wide screen HDV.

Includes a great PHOTO GALLERY. All photos by Ray Moyle.

Top 2 photos below are ADAM FENNELL and TERRI ROBERTS.
Bottom 2 photo are JANELLE McLEAN and IAN PERCIVAL.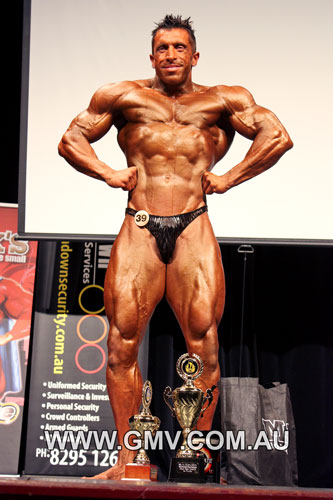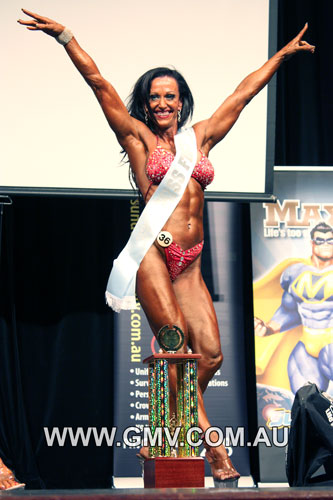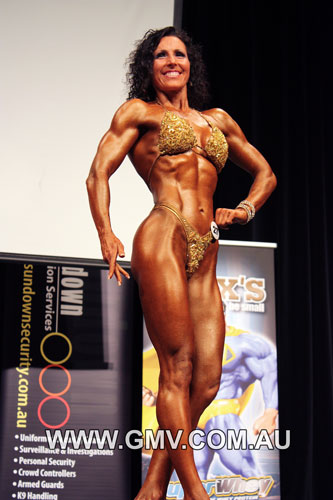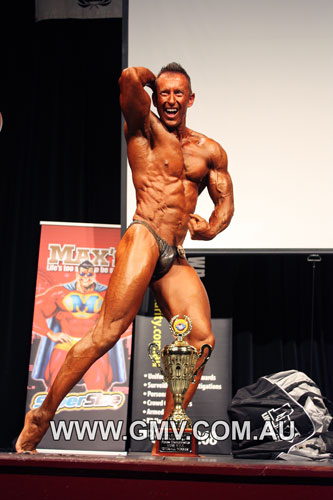 See almost 4 hours of the best hardcore bodybuilding entertainment that South Australia can offer.
2010 NABBA/WFF South Australian Bodybuilding Championships Results

WFF MEN'S TEENAGE
1 Peter Brown
NABBA MEN'S JUNIOR CLASS
1 James Newberry
2 Thomas Geiser
WFF MEN'S NOVICE
1 William Pover
2 Simon Coruk
3 Ron Masullo
WFF SPORTS MODEL MISS GLAMOUR BIKINI ROUND
1 Teresa Paech
2 Emily Fuller
WFF WOMEN'S FIGURE NOVICE

1 Melissa Wilczynski
2 Kim Burton
3 Rachael Mountford
4 Samantha James
WFF WOMEN'S FIGURE OVER 35
1 Kerry Ware
2 Brigette Lauer
WFF MEN'S ATHLETIC OVER 35
1 Tommy Settimio
2 Paul Macgregor

WFF SPORTS MODEL MISS GLAMOUR SPORTS ATTIRE ROUND

1 Teresa Paech
2 Emily Fuller
WFF MEN'S ATHLETIC CLASS 2

1 Ian Percival
2 Ben Donoghue
3 Phillip Ward
WFF MEN'S ATHLETIC CLASS 1
1 Scott Menzies
2 Samuel Mussared
WFF WOMEN'S FIGURE CLASS 2
1 Janelle McLean
2 Tracey West
WFF WOMEN'S FIGURE CLASS 1
1 Janere Reid

NABBA MEN'S NOVICE

1 Radu Apostol
NABBA MENS MASTERS OVER 50
1 Graeme Reekie
NABBA MEN'S MASTER OVER 40
1 Paolo Gasparini
2 Carlos Azevedo
3 John Phillips
WFF SPORTS MODEL MISS GLAMOUR EVENING WEAR ROUND
1 Teresa Paech
2 Emily Fuller
NABBA WOMEN'S FIGURE CLASS 2
1 Terri Roberts
2 Susan Stringer
NABBA WOMEN'S FIGURE CLASS 1
1 Debbie Dunkley
2 Nicollette Broikos
NABBA MEN'S CLASS 2
1 Adam Fennell
NABBA MEN'S CLASS 1
1 Tim Fensom

OVERALL NABBA MEN'S WINNER: Adam Fennell
OVERALL NABBA FIGURE WINNER: Terri Roberts
WFF MEN'S ATHLETIC OVERALL WINNER: Ian Percival
WFF FIGURE OVERALL WINNER: Janelle McLean

NTSC DVD, OPEN REGION