2015 IFBB Nordic Pro Championships -
Pro Men, Pro Figure, Pro Fitness & Pro Bikini

Also on HD Digital Download - Pro Men.

Also on HD Digital Download - Pro Women.
Lahti Fair Centre, Finland
Saturday, October 10th, 2015
This impressive IFBB Pro show and 2-day Fitness Expo was promoted by KP Ourama with the major sponsors being FAST. Other main sponsors were Supermass Nutrition, Biancaneve, Fit Club Finland, HK Scan, Better Bodies, GASP and BODY Magazine.
The Men's Prejudging includes all of the compulsory poses and comparisons for each competitor, followed by the evening Finals along with the top 10 men's posing routines. The other 8 non finalists all presnted brief posing routines. This was concluded by the top 5 posedown and awards where WILLIAM BONAC was a very popular winner from last year's champion Roelly Winklaar. Cedric McMillan of USA was 3rd.

PHOTO GALLERY.
Every round is presented for the 3 Pro Women's Classes through to their final presentations. KATI ALANDER of Finland was the Pro Figure winner, REGIANE DA SILVA of Germany was the Pro Fitness winner and the Olympia champion ASHLEY KALTWASSER of USA was the Pro Bikini winner. (Regiane is pictured below.)


GMV-908BRDVD 2015 IFBB Nordic Pro Championships - On Blu-Ray

EXTRAS:
Expo Scenes
Photo Gallery - Men & Women
Men's Pump Room Highlights
Women's Pump Room Highlights
RUNNING TIMES:
Contest - 141 mins
Expo Scenes - 2 mins
Men's Pump Room - 9.5 mins
Women's Pump Room - 6.5 mins
TRT: 159 mins
PHOTOS:
Nordic Fitness Expo Photo Crew


2015 IFBB Nicole Wilkins Fitness Championships: Body Fitness & Bikini Fitness

This year there were 4 height categories within each division for BODY FITNESS and BIKINI FITNESS. This DVD presents the complete competition from all of the Prejudging rounds through to the Finals, Awards, and Overalls presented by Nicole Wilkins.

Pro cards were awarded to the 2 Overall Winners as follows: BODY FITNESS OVERALL: Iina Levanoja, Finland. BIKINI FITNESS OVERALL: Jaana Malytcheva, Finland.


2015 IFBB Finnish Nationals - Body Fitness, Bikini Fitness, Fitness, Women's Physique

The Women's Classes are FITNESS, WOMEN'S PHYSIQUE, BODY FITNESS JUNIOR, BIKINI FITNESS JUNIOR, BODY FITNESS & BIKINI FITNESS. There were 4 height categories each for Body Fitness and Bikini Fitness. Plus Junior Classes. This DVD presents the complete Women's competition at the Main Stage on Sunday, from all of the Prejudging rounds through to the Final Awards and Overalls. The 2 main winners were Bikini Fitness Overall: Sofia Ruusila-Nousiainen and Body Fitness Overall: Tanja Räsänen.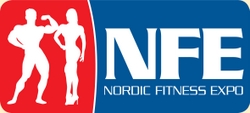 See the

Complete NFE IFBB Nordic Pro and Finnish DVD COLLECTION.
COMPLETE RESULTS:
2015 IFBB NORDIC PRO MEN'S BODYBUILDING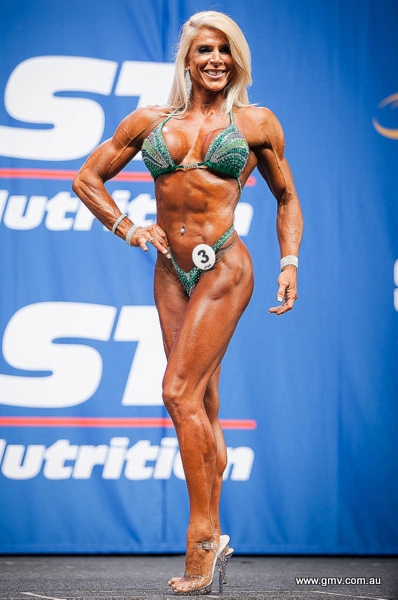 Pictured top to bottom - Kati Alander, Regiane Da Silva and Ashley Kaltwasser.


1. WILLIAM BONAC - Netherlands
2. ROELLY WINKLAAR - Curacao
3. CEDRIC MCMILLAN - USA
4. RONNY ROCKEL - Germany
5. ROBERT PIOTRKOWICZ - Poland
6. RASTISLAV SOLAR - Slovakia
7. TOMAS KASPAR - Czech Republic
8. ROMAN FRITZ - Germany
9. ALEXEY LESUKOV - Russia
10. JENO KISS - Hungary
11. ALEXANDER FEDEROV - Russia
12. MAREK OLENJNICZAK - Poland
13. JERRY OSSI - Finland
14. ANWAR ELSAYED - Egypt
15. DALIBOR HAJEK - Czech Republic
16. ZACK KHAN - UK
17. TIMO HONKALA - Finland
17. MARIO VAN STEENBERGHE - Belgium
2015 IFBB NORDIC PRO FIGURE
1. KATI ALANDER - Finland
2. VERONICA GALLEGO - Spain
3. ADELA ONDREJOVICOVA - Slovakia
4. ANNIKEN FROYSLIE - Norway
5. ELENA KIRSHCHINA - Russia
6. MARIA GARCIA - Spain
7. MARIA SCOTLAND - UK
8. LIUBOV DRESKOVA - Russia
9. FEDERICA GHEZZI - Italy
10. TIINA VASKELAINEN - Finland
11. MARI PAKKILA - Finland
12. IINA LEVANOJA - Finland
13. LJUBA PANTOVIC - Sweden
14. RAMONA MARIA ARSENT - Romania
15. SARAH DOMINGUEZ - USA
16. BREN LAUVER - USA
2015 IFBB NORDIC PRO FITNESS
1. REGIANE DA SILVA - Germany
2. RYALL GRABER - Canada
3. PIIA PAJUNEN - Finland
4. GIORGIA FORONI - Italy
5. AURIKA TYRGALE - Russia
6. LIUDMILA SOMKINA - Russia
7. CHIKA ALUKA - Nigeria
8. MARIA LAURA CERBELLI - Canada
2015 IFBB NORDIC PRO BIKINI
1. ASHLEY KALTWASSER - USA
2. JUSTINE MUNRO - Canada
3. TAWNA EUBANKS - USA
4. NINA ROSS - UK
5. ALLA SUMNOVA - Ukraine
6. SARA BACK - Finland
7. CHRISTINA FJAERE - Norway
8. ANNA VIRMAJOKI - Finland
9. SANDRA JOKIC - Norway
10. JAANA MALYTCHEVA - Finland
11. VLADIMIRA KRASOVA - Czech Republic
12. RUTH DALES - UK
13. OLGA VIAZMETINOVA - Ukraine
14. MIRIAM SANCHEZ - Spain
THIS EVENT WAS OFFICIALLY SANCTIONED BY THE
IFBB FINLAND / IFBB / IFBB Pro League

IFBB INTERNATIONAL PRESIDENT
Rafael Santonja

IFBB PRO LEAGUE PRESIDENT
Jim Manion

EVENT PRODUCER
KP Ourama
nordicfitnessexpo.com

EVENT MC's
Ari Tuukkanen
Armando Marquez

PHOTOS
Nordic Fitness Expo Photo Crew

MAIN SPONSOR
FAST fast.fi

OTHER SPONSORS
Supermass Nutrition
Biancaneve
Fit Club Finland
HK Scan
Better Bodies
GASP
BODY Magazine

EVENT PARTNERS
Cumulus
Sokos Hotel Lahden Seurahuone
Ab Hur Oy
Multiprint Oy
Hertz
K&M Fitness Centre

MEDIA PARTNERS
FLEX
BODY Magazine
Muscular Development
East Labs
Body-Xtreme.de
Team Andro
GMV Productions

IFBB JUDGES
Head Judge
Bill Tierney - UK
Judges
Wanda Tierney - UK
Per Sundström - Sweden
Tone Opheim – Norway
Pasi Lakaniemi – Finland
Peter Uricek – Slovakia
Leona Bergmann – Netherlands
Wolfgang Schober – Austria

ON STAGE JUDGE
Natalia Nazarenko - Kiivikas - Estonia
STAGE EXPEDITER
IFBB Finland Crew
EXPO COORDINATOR
Petri Helenius

SPECIAL THANKS
KP Ourama
Aino-Maija Laurila
Nicole Wilkins
Pasi Lakaniemi
Riku Jaro / Ohjelma-akseli for lighting and sound
Samuli Kasurinen
Ville Virtanen

GMV SPECIAL THANKS
Supermass Nutrition supermassnutrition.com for sponsoring GMV & the DVD production
manninen.info
fitclubfinland.fi
Markus Kangas
Mari Uotila
Ari Tuukkanen
Joni Turunen
Finnair

VIDEOGRAPHY
Wayne R. Gallasch
Markus Kangas
Mari Uotila

EXECUTIVE PRODUCER
Wayne R. Gallasch

EDITING
Ollie Parke
Wayne Gallasch
GRAPHICS & AUTHORING
Ollie Parke

FOR FURTHER INFORMATION
CONTACT GMV PRODUCTIONS

WEB:
GMV.COM.AU
GMVBODYBUILDING.COM

EMAIL:
WAYNE@GMV.COM.AU

PH: +61 8 8178 0688

GMV PRODUCTIONS
ADELAIDE, AUSTRALIA

© WORLD COPYRIGHT 2015