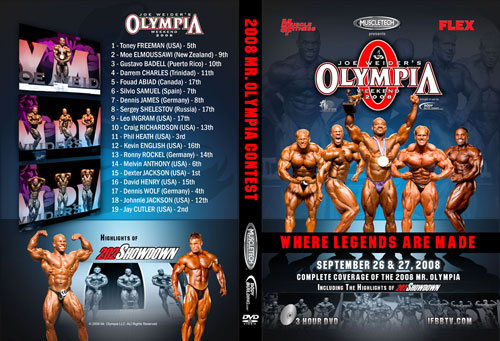 Click here for preview.

2008 Mr. Olympia DVD

N.B. All photos below taken by Wayne R. Gallasch © 2008 Wayne R. Gallasch & GMV Productions.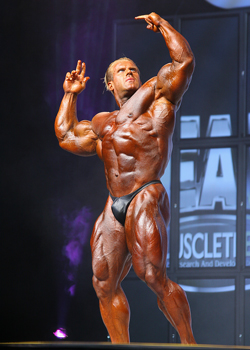 2008 MR. OLYMPIA COMMENT:
The two-time Olympia defending champion Jay Cutler lost narrowly to razor-sharp Dexter "The Blade" Jackson. Dexter made it the rare double of a victory at the Arnold Classic in 2008 followed by a first ever victory at the Olympia. He now becomes the sport's highest money earner for a single year from prize money. "I'm just in shock right now. I've been dreaming about this moment since I started bodybuilding" said Dexter Jackson in his exclusive interview after the event.

The men's DVD includes Prejudging and Finals, PLUS the new "202 SHOWDOWN" Class, all contained in a single, almost 3-hour (176 minutes) DVD.

Every serious Olympia fan will want this historic DVD in their collection, presenting the brand new winner in DEXTER JACKSON! Plus the brand new 202 Showdown Class where David Henry had a huge battle in defeating Kevin English and Rookie of the Year in Flex Lewis who placed 3rd.
SEE FULL MEN'S RESULTS BELOW.


Please click here for all the details to order the 2008 Olympia Women's DVD, A-1287DVD.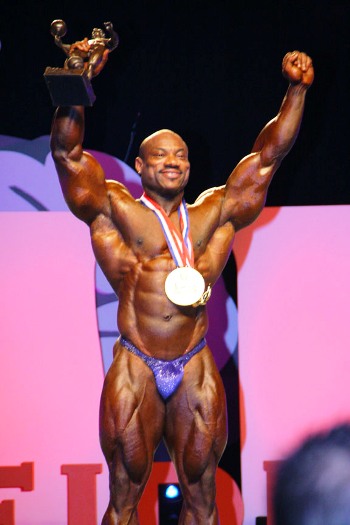 2008 Mr. Olympia Results:
1 Dexter Jackson - USA
2 Jay Cutler - USA
3 Phil Heath - USA
4 Dennis Wolf - GERMANY
5 Toney Freeman - USA
6 Melvin Anthony - USA
7 Silvio Samuel - SPAIN
8 Dennis James - GERMANY
9 Moe Elmoussawi - NEW ZEALAND
10 Gustavo Badell - USA
11 Darrem Charles - TRINIDAD
12 Johnnie Jackson - USA
13 Craig Richardson - USA
14 Ronny Rockel - GERMANY
15 David Henry - USA
16 Kevin English - USA
17 Fouad Abiad - CANADA
17 Leo Ingram - USA
17 Sergey Shelestov - RUSSIA

PLEASE CLICK HERE TO SEE THE COMPLETE OLYMPIA RESULTS FOR ALL CLASSES.
Jay Cutler has stated in the local Las Vegas press that next year's Mr Olympia (2009) will be his last Olympia. He gives his current measurements as 31" thighs, 22 ½" arms, 19 1/2 " neck and 20" calves. You can check out Jay's latest DVD titled "My House" by clicking here for A-1282DVD.

Please click here to order Dexter winning at the 2008 Arnold Classic, GMV-692DVD.

The 202 Showdown Class is a brand new men's IFBB Pro class contest, and it made its debut at the Olympia Weekend at the Expo at the Las Vegas Convention Center. This is a weight limit contest with all competitors having to be 202 pounds or under.
202 SHOWDOWN CLASS - RESULTS
1 David Henry - USA
2 Kevin English - USA
3 James Flex Lewis - UK
4 Jason Arntz - USA
5 George Farah - USA
6 Roc Shabazz - USA
7 Curtis Bryant - USA
8 Ray Arde - USA
9 Jaroslav Horvathn - Slovakia
10 Charles Dixon - USA
11 Richard (Tricky) Jackson - USA
12 Jeffrey Long - USA
13 Nathan Wonsley - USA
14 Eric Castagnet - France

TESTIMONIAL
Great coverage of the Mr. Olympia. The prejudging and the individual posing routines were fantastic. The closeups were awesome, like sitting in front row seats. The finals were just as awesome. Great dvd.

R Carlson
USA
NTSC DVD, OPEN REGION