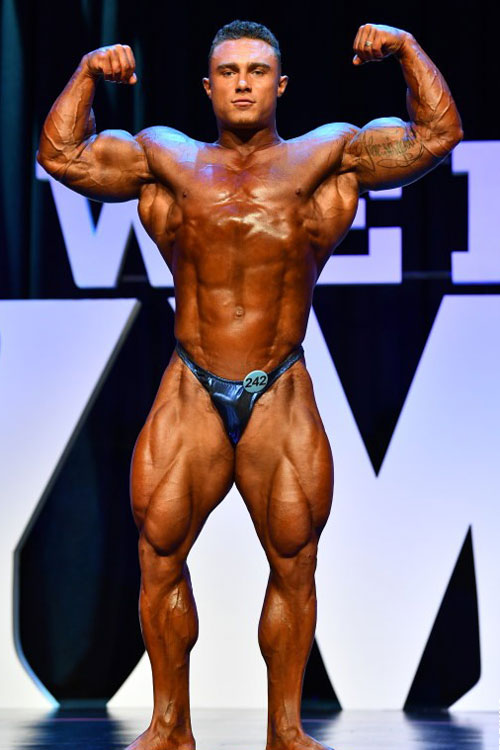 2018 Amateur Olympia - Las Vegas - Men's VIDEO FILE.

September 12-13th, 2018. Orleans Hotel and Casino Show Room, Las Vegas, NV, USA.

6 Divisions Preview Clips - 2018 Amateur Olympia.
You can watch the CLIPS in Full HD if you wish.

MEN'S PREVIEW CLIPS.
Men's Bodybuilding.
Classic Physique.
Men's Physique.

WOMEN'S PREVIEW CLIPS.
Bikini.
Figure.
Women's Physique.
***********************

COMPLETE RESULTS - MEN & WOMEN.

********************************************

You can order the VIDEO FILE of the class or classes of your choice, and have the edited Video File sent to you by our free video transfer service. SEE THE LINK TOP RIGHT TO THE ORDER PAGE. Link available soon. The cost is US$40 per class ordered.
If you are in 2 classes, you can order your second class file for $30.

A Video File includes the complete class judging through to the class awards. A typical class and awards runs 20 to 30 mins depending on class size.

If you are a class winner who went on to compete in an overall posedown, please remind us of this fact, and your Overall judging and Overall Awards will be included in your video file.

Place your order on-line and be sure to email the full name of the division and class required to tina@gmv.com.au
If possible give us a competitor name and number so that we can cross check.

All video files will be transferred promptly after editing - by our free video file transfer service.

The Men's Divisions:
Men's Bodybuilding
Classic Physique
Men's Physique
Men's Physique Masters over 35 (no Pro card awarded)
Men's Bodybuilding Masters over 35 (no Pro card awarded)

The top three in the overall of each division will receive Pro status with the IFBB Professional League. Crossovers are allowed. Crossovers can be from Masters to Open or from one division to another.

SPECIAL NOTE:
When you have downloaded the video file, please store it on your hard drive. It is yours to keep permenently. It is a download file and not a streaming file, so do not try to watch it while you are downloading the file. The file will be deleted from the server after about 1 week.
It was GMV's privilege to be the official video team for this the second year of the Amateur Olympia Las Vegas contest. This event is part of the Joe Weider's Olympia Fitness & Performance Weekend 2018.

FULL RESULTS will be posted in due course.