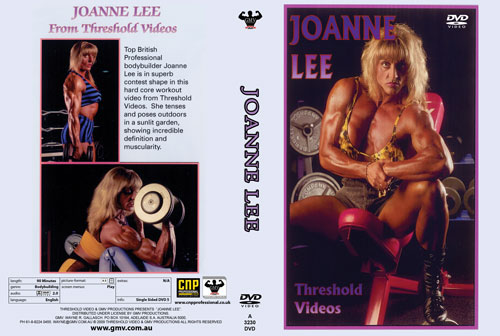 Joanne Lee from Threshold Videos

Also on Download. Video clip.
Top British Professional bodybuilder Joanne Lee is in superb contest shape in this hardcore workout video now on DVD. She tenses and poses outdoors in a sun-lit garden, showing incredible definition and muscularity.

Please click here to see our GMV-137DVD showing Joanne winning the 1991 EFBB British Championships, and also receiving her Pro Card.

Joanne has backed up her top physique reputation by beating the best women in Britain and truly has a world class physique.

Running time: 90 mins

NTSC DVD, OPEN REGION
For the complete selection of all Threshhold videos GMV Bodybuilding has to offer click here.