Bodybuilding and Fitness DVDs from
GMV Productions


Your MAJOR RESOURCE for bodybuilding history on DVD - now in our 51st year - 2016!

'Recording History is as important as making history'

Please like GMV on Facebook



2015 Olympia DVDs!


PLEASE NOTE:
Although some of our own DVDs are available through selected outlets, Prime Cuts Bodybuilding DVDs is NOT A PART OF GMV.
Please place all orders for DVDs & DOWNLOADS directly with GMV.
Our new site
www.gmvbodybuilding.com
for Video Downloads & DVDs.


2016 Arnold Classic DVDs!
2016 ARNOLD CLASSIC AUSTRALIA - DVDs

.

2016 ARNOLD CLASSIC AUSTRALIA - Order Form.

2015 ARNOLD CLASSIC USA - DVDs

.

2016 ARNOLD AMATEUR USA - Order Form.

See the BLU-RAY RELEASES HERE.

In addition to the biggest range of titles, we have all the biggest names in the sport. Our classic bodybuilder DVDs are legendary. Male and female bodybuilding stars ranging from legends such as Steve Reeves, John Grimek, Arnold Schwarzenegger, Sergio Oliva, Frank Zane, Mike Mentzer, Larry Scott, Franco Columbu, Ronnie Coleman, Lee Haney and Dorian Yates .............
to present-day stars such as ..............
Branch Warren, Dexter Jackson, Kai Greene, Victor Martinez, Moe Elmoussawi, Jay Cutler, Phil Heath, Dennis Wolf, Toney Freeman, Ronny Rockel, Gustavo Badell, Hide Yamagishi, Markus Ruehl, Zack Khan, Flex Lewis, David Henry, Eduardo Correa, Mark Dugdale, Johnnie Jackson, Shawn Rhoden, Evan Centopani, Steve Kuclo and Roelly Winklaar.

In the women from Cory Everson and Lenda Murray to Yaxeni Oriquen, Dayana Cadeau, Jennifer Gates, Monica Brant, Iris Kyle, Nicole Wilkins, Heather Armbrust, Kim Scheideler, Gina Aliotti, Andrea Carvalho, Timea Majorova, Arina Manta, Adela Garcia, Debi Laszewski, Alina Popa, Jen Hendershott, Regiane Da Silva, Erin Stern, Oksana Grishina, Rosa-Maria Romero, Jenny Lynn and Anne-Marie Lasserre.
Click here to search by favourite bodybuilder, physique, figure, women's physique, bikini or fitness model.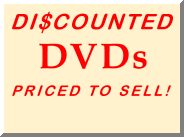 GMV-915DVD
2015 Arnold
Strongman Classic




GMV-913DVD
2015 Arnold Classic
Pro Men: Arnold Classic,
Arnold Classic 212 &
Men's Physique




GMV-914DVD
2015 Arnold Classic
Pro Women - Figure,
Fitness & Bikini International
plus Women's Physique



A-1454DVD
Dare2Dream:
The Flex Wheeler Story


A-1448DVD
Battle For The
Olympia 2014 -
212lb Edition!
2 Disc Set
A-1443DVD
Flex Lewis -
At the Olympia
212 Showdown

V-213DVD
Dorian Yates Blood &
Guts The DVD - 15th
Anniversary Edition -
2 DVD Set

A-1357DVD
Shadow Warrior –
The Dorian Yates Story
2 DVD Set