2011 IFBB Australian Pro Grand Prix IX
| | |
| --- | --- |
| Johnnie Jackson | Dennis Wolf |
| Michael Kefalianos | Dennis Wolf |
| Ben Pakulski | Erin Stern |
| Alicia Harris | Darlene Escano |
Melbourne, VIC March 12th, 2011

All photos by Gary Phillips - garyphillipsphotography.com

1. Dennis Wolf - Germany
2. Johnnie Jackson - USA
3. Michael Kefalianos - Australia
4. Ben Pakulski - Canada
5. Grigori Atoyan - USA
6. Adorthus Cherry - USA
7. Darryn Onekawa - New Zealand
8. Luke Timms - Australia
9. Varinder Singh - India
10. Daniel Hill - Germany

Best Presentation Award: Dennis Wolf

2011 IFBB Australian Pro Figure Classic

1. Erin Stern - USA
2. Alicia Harris - USA
3. Darlene Escano- Australia
4. Raechelle Chase - New Zealand
5. Ellena Reidie - Australia
6. Daniela O'Mara - Australia
7. Kelli Johnson - Australia
8. Sara Picken-Brown - Australia
9. Summer Bernard - Australia
10. Lisbeth Halikka - Finland
11. Jeni Briscoe - Canada
12. Kristy Thomson - New Zealand

2011 IFBB Australian Amateur Grand Prix

THE WOMEN

WOMEN'S BODYBUILDING
1. Christine Zadel

BIKINI
1. Nina Silic
2. Tracy Charles
3. Heather Magee
Nelly Tankov
Evelyn Trounson
Lahnee Thomas
Angie Moore

NOVICE FIGURE
1. Sara Symonds
2. Helen Zahra
3. Maria Kirkilis
Shona Mitchell
Natasha Tartaglia
Bronwyn Bishop
Linda Richards
Leanne Avery

OPEN FIGURE
1. Amy Fox
2. Lesley Rothera
3. Skye Cushway
Susan Ussher
Anne Tran
Georgia Holton
Lisa Allan
Brooke Dunlop

FIGURE PRO QUALIFIER
1. Summer Bernard
Terri-Anne Grey
Katie Morris
Samantha Dunbar-Manucci
Vania Primmer
Nicky Jankovic
Sam Attrill
Ally Johnston

THE MEN

MEN'S MASTERS BODYBUILDING


1. Rocky Bornino
2. Michael Mackay
3. Kieran Norquay
Michael Gregoriou
Steve Papps
Yoram Kalev

MEN'S CLASSIC BODYBUILDING
1. Anthony Novak
2. Ryan Quinn
3. Hothi Pinder
Luke Trainor
Ricardo Fernandez
Michael Handley

MEN'S NOVICE BODYBUILDING
1. Shane Watts
2. Jason Wells
3. Michael Surace
Jeremy McLay
Daniel Oakford
David Cuffe
Dilshan Perera
Anthony Krklinski
Afa Wilson
Chris Schmid
Jafar Mohseni
Anthony Finn
Billy McGee

Top 4 Men's Pro Grand Prix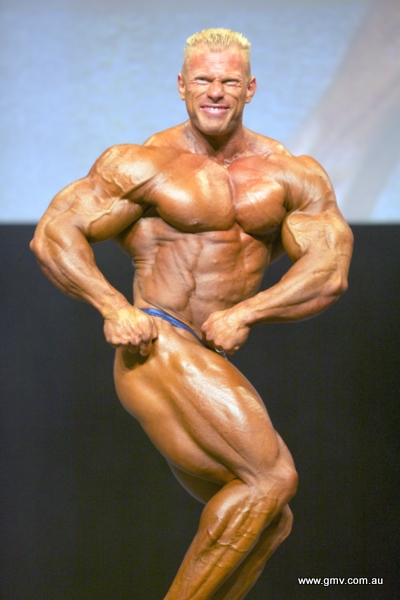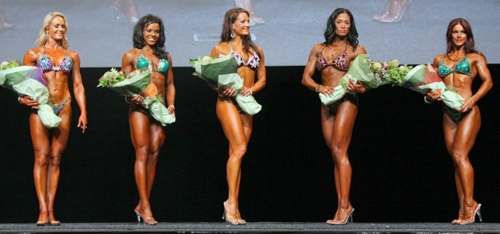 Top 5 Pro Figure Classic


Nathans Rocks
Phil Thornber
Paul Formosa

MEN'S OPEN BODYBUILDING
1. Varinder Singh
2. Mark Grech
3. Rohan Reid
Justin Eming
Pual Jayilian
Jean Francois Marion
Arkin Kaman
Jonathon Tether
Mohammad Mohensi
Adam Powell

MEN'S PRO QUALIFIER
1. Luke Timms
Lucky Hatzipantelis

PRO CARDS
Varinder Singh also competed for a Pro card representing India.
Both LUKE TIMMS and VARINDER SINGH received Pro cards and competed in the Pro Grand Prix later the same day.