2012 IFBB New York Pro
May 19th, 2012 New York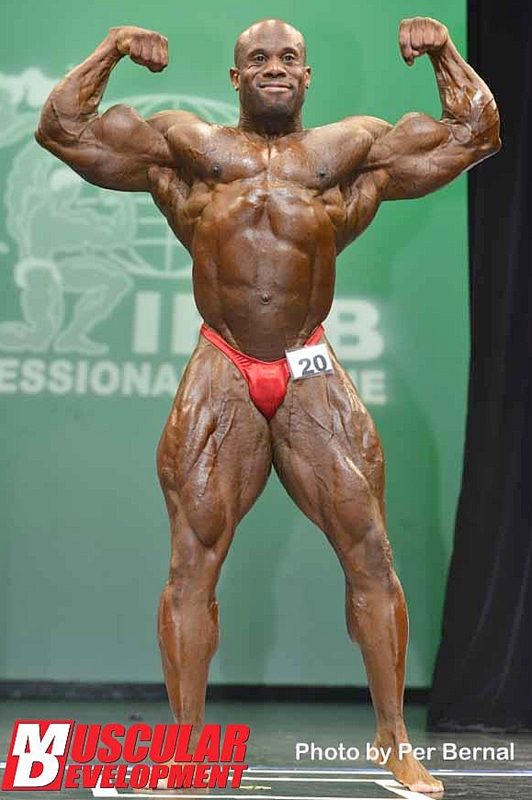 Professional Men
1. Cedric McMillan (Pictured lower right)
2. Johnnie Jackson
3. Steve Kuclo
4. Juan Morel
5. Jonathan Delarosa
6. Vaughan Ettienne
7. Tomas Bures
8. Mohammed Touri
9. Jeff Long
10. Sean Allan
11. Wendell Floyd
212 Class
1. Kevin English (Pictured right)
2. Sami Ebrahim Ali Alhaddad
3. Jose Raymond
4. Marco Rivera
5. Guy Cisternino
6. Mboya Edwards
7. Raul Carrasco
8. Nathan Detracy
9. Milton Holloway Jr.
10. Panexce Pierre
11. Luis Santiago
12. Luis Santa
13. Noar Ziv
Men's Pro Physique
1. Mark Anthony Wingson
2. Collin Humphrey
3. Eddie Baird
4. Angelo Morasca
5. Anthony Scotti
6. Douglas Peaney
7. Ryan Hughes
8. Matt Acton
9. Craig Capurso
10. Angel Cordero
Women's Pro Physique
1. Juliana Malacarne
2. Teresita Morales
3. Penpraghai Tiangngok
4. Ayanna Carroll
5. Joele Smith
6. Jennifer Smythe
7. Melissa Dibernardo
8. Carrie Simmons
9. Jennifer Hernandez
10. Stacy McDowell
11. Jane Santos
12. Jillian Reville
13. Marilena Echohawk
14. Karen Gatto
15. Cassandra Floyd
16. Aurelia Grozajova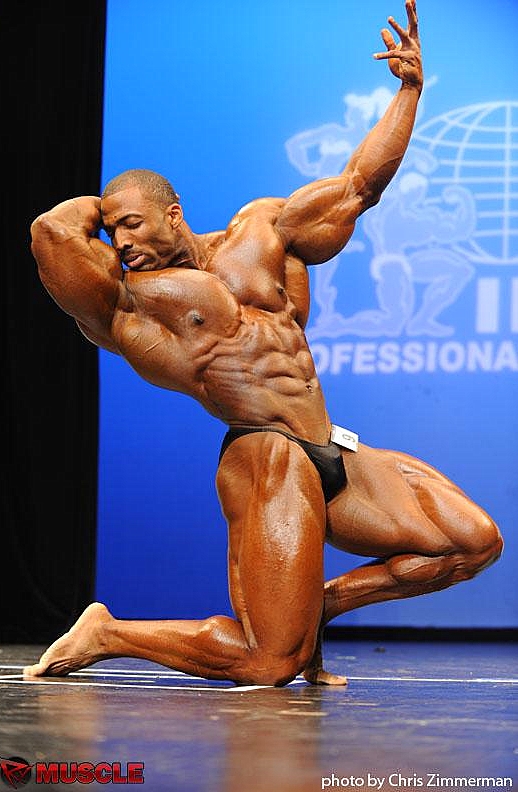 16. Dana Linn Bailey
16. Dayana Cadeau
16. Debbie Leung
16. Heather Grace
16. Laura Boisacq
16. Louise Rogers
16. Marie Allegro
16. Marina Lopez
16. Michelle Blank
16. Nathalie Falk
16. Petra Mertl
16. Rose Ann Duvigneaud
16. Tammy Patnode
Pro Figure
1. Candice Keene
2. Heather Dees
3. Ava Cowan
4. Monica Specking
5. Candice John
6. Andrea Cantone
7. Aleisha Hart
8. Tara Scotti
9. Allison Frahn
10. Mona Muresan
11. Angela Mraz
12. Jackie Hoppe
13. Caroline Hernandez
15. Brooke Erickson
16. Angelica Nebbia
16. Eleni Plakitsi
16. Elizabeth Maurice
16. Ginette Delhaes
16. Katherynne Ramirez
16. Laura Tolonen
16. Leah Berti
16. Marcy Porter
16. Patrice Vignola
16. Ryan Hays Althoff
16. Yolando Esteso Sauri
Pro Bikini
1. India Paulino
2. Jaime Baird
3. Yeshaira Robles
4. Abbie Burrows
5. Diana Graham
6. Taylor Matheny
7. Tawna Eubanks
8. Jessica Arevalo
9. Juliana Daniell
10. Talia Terese
11. Kristy Robbins
12. Heather Nappi
13. Bernadett Matassa
14. Kristal Martin
15. Skye Taylor
16. Cecile Palacios
16. Janet Harding
16. Melinda Janiszewski
16. Sandy Avelar
New York Finals Report
Tribeca Performing Arts Center, New York: May 19, 2012
By Peter McGough and Ron Harris
Men's Open
Having looked impregnable during the afternoon Cedric McMillan cruised through the finals in dominant style to take the 2012 New York Pro, the $12,000 prize money and the Mr. Olympia qualifying berth that goes with it. Now the 270 pounder has discovered the route to his best ever condition much better things that can be expected from this giant of a man. Johnnie Jackson proved his experienced warhorse credentials by digging down and gritting it out over De La Rosa, Kuclo and Morell. Kuclo's shape, dimensions and proportions give him an exceptional canvas but at this stage lacks the brush strokes of detail and deep separation. Many would look upon this as a major disappointment for the 26 year old, but he took it with class and without recrimination.
This was a great debut for De La Rosa who gave away height and weight to all the main adversaries but made up with it by packing his frame with shapely muscle. If he can pull off the trick of getting harder without losing flatness we will see him move up the ranks in the next couple of years. Juan Morel in fourth is still a work in progress and improved substantially from the morning show. As for Cedric in departing the Tribeca Performing Arts enter what better place could there be than celebrating your biggest career victory in the city that never sleeps.
IFBB New York Pro Open
1. Cedric McMillan
2. Johnnie Jackson
3. Steve Kuclo (pro debut)
4. Juan Morel (pro debut)
5. Jonathan Delarosa (pro debut)
AN ENGLISH LESSON
Men's 212 Class:
Reigning 202 champ was maybe marooned in third place after the prejudging but filled out in the 8 hours before the finals to win this show, proving his champion cojones. But the hit of the show was Sami Alhaddad with round muscle bellies, symmetry, aesthetics, conditioning, detail, and proportions. The ultra-competitive Jose Raymond hung in there until the end. This trio with the addition of Flex Lewis and Eduardo Correa will make for a great 212 Olympia.
IFBB Pro 212
1. Kevin English
2. Sami Al-Haddad (pictured below)
3. Jose Raymond
My thanks to Peter McGough and Ron Harris for this report.