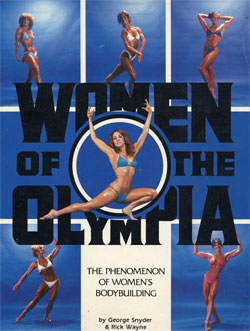 Women of the Olympia - The Phenomenon of Women's Bodybuilding
First Edition 1981
By Snyder and Wayne

Welcome to the exciting, controversial world of women's bodybuilding! As one of the fastest growing competitive sports in the world today, the phenomena of women's bodybuilding is attracting scores of participants and spectators to what was once exclusively male domain.

The sexy stars of the sport have compelled everyone to take a new look at the female form - and the very definition of femininity.

A classic book, one copy only, soft cover.