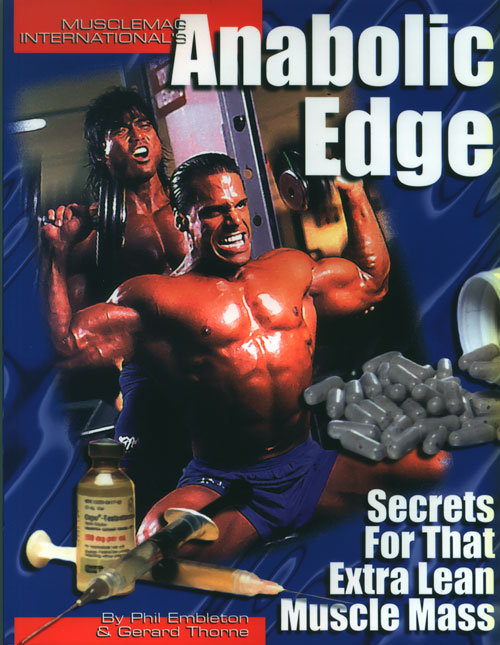 Anabolic Edge

Learn the secrets of the pros. The magical elixirs that have turned limbs into massive cables of muscle are richly documented in Anabolic Edge. This book is a follow-up to Anabolic Primer.

144 pages

Customer Review

FOR THE FIRST TIME IN MY READING LIFE IVE FINALLY FOUND A BOOK THAT HOLDS BACK NOTHING AT ALL, IT IS STRAIGHT FOWARD AND TO THE POINT ABOUT ANY DRUG AVAILABLE.I WAS VERY PLEASED TO SEE THE SECTION ABOUT THE SIXTH THIS IS A VALUABLE PIECE OF INFO ESPECIALLY TO THE TEENS OUT THERE WHO THINK STEROIDS ARE A JOKE.

I LIKED THE ARTICLES ON THE PROS AND WHAT SOME OF THEM ARE KNOWN TO HAVE TAKEN. IF YOU ARE SERIOUS ABOUT JUICE THIS IS THE BOOK FOR YOU, IT HAS CORRECT DOSAGES AND SIDE AFFECTS FOR ALL THE TOP ANABOLICS. THIS IS ALSO AN INTERESTING BOOK TO READ AND IT REALLY TAUGHT ME ALOT, THANX GUYS YOU HAVE MADE IT SO MUCH CLEARER!

GREAT JOB GUYS
By A C WALTERS (SPRINGS, GAUTENG South Africa)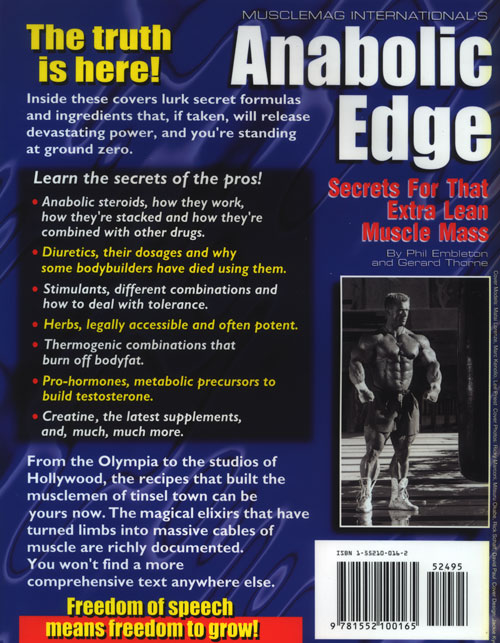 Freight on Books
Freight on books is based on their weight and country of destination. We can ship books by AIR or Surface/Seamail and charge you the relevant freight cost. Some times we state on the book product page what the exact Airmail or surface mail cost will be. If you want books shipped to you by air, please ask us for a special quote on freight. You can email tina@gmv.com.au Otherwise we will charge the relevant surface mail freight cost based on weight and destination. Please note that the default cost of $7 for freight per book will always show on the order form, but disregard this figure.