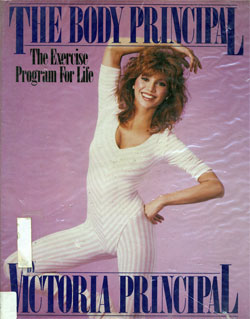 THE BODY PRINCIPAL BY VICTORIA PRINCIPAL Simon and Schuster 1983
2nd hand - good condition hard cover.
Victoria Principal offers a system of safe, simple exercises that can be done almost anywhere.
Also includes 30 day diet plan as well as a maintenance program that will keep you trim and healthy.
190 pages.