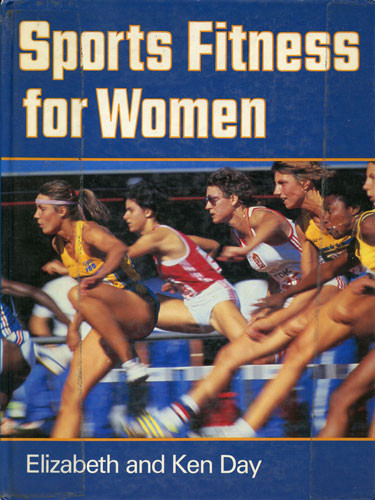 Sports Fitness for Women
by Elizabeth and Ken Day
This complete guide to sports fitness for women comprises practical information, exercise routines, medical care and advice on planning a fitness programme.
Women are a major force in world sport, and the desire for fitness and physical strength is spreading from the professional on the track and in the gymnasium to the beginner at home. This guide contains tried and tested methods of physical fitness, from individual exercises to graded circuits, all of which are illustrated with line drawings or photographs.
The need for planned training sessions is emphasized, and the reader is encouraged to be a committed participant, gradually building up stamina and suppleness. There are sections on partner exercises and group sessions, and particular importance is placed on matters such as general health, diet and special concerns such as pregnancy in relation to sport. The illustrations, which show the sequential stages of the exercises and circuits, clarify the descriptions of movements, and provide an easy-to-follow guide.
Elizabeth and Ken Day are both physical education teachers and ex-amateur athletes. Ken is also the international chairman of a division of disabled sports and the British team manager and director of coaching for amputee sports.

Hard back, 103 photographs & 30 line illustrations. Used and in good condition.