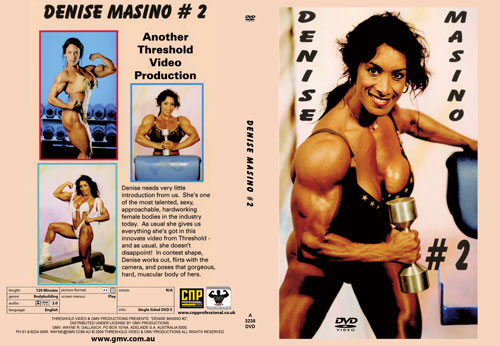 Denise Masino # 2 from Threshold Videos
Also on Download. Preview clip.
Denise Masino needs very little introduction from us. She's one of the most talented, sexy, approachable, hardworking female bodybuilders in the industry today.
As usual she gives us everything she's got in this innovative video from Threshold - and as usual, she doesn't disappoint. In contest shape, Denise works out, flirts with the camera and poses that gorgeous, hard, muscular body of hers. This is Denise's first ever workout DVD.
Running time: 120 mins
NTSC DVD, OPEN REGION.
For the complete selection of all Threshhold Videos GMV Bodybuilding has to offer, please click here.