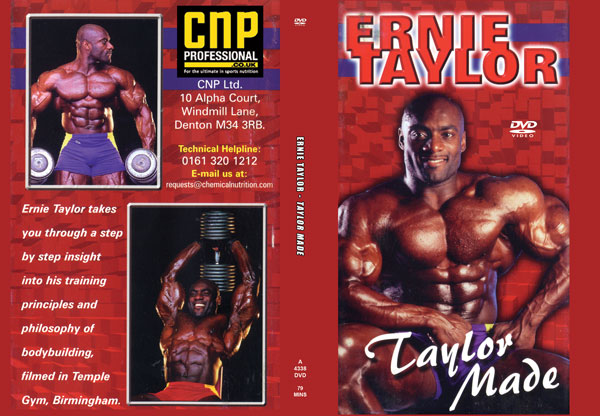 Ernie Taylor - Taylor Made
Ernie Taylor takes you through a step by step insight into his training principles and philosophy of bodybuilding. Ernie is famous for having some of the biggest and most muscular arms ever seen on any professional bodybuilder.

Ernie has enjoyed great success as a professional bodybuilder, both in Grand Prix and also in the Mr. Olympia.


See Ernie as he places second to Jay Cutler in the 2003 English Grand Prix, GMV-551DVD.



Or see him in his last Mr. Olympia contest in 2003, A-1072DVDSP.

We only have a few copies of this Taylor Made DVD. It is a wonderful rare gem of a DVD.


Running time: 79 mins