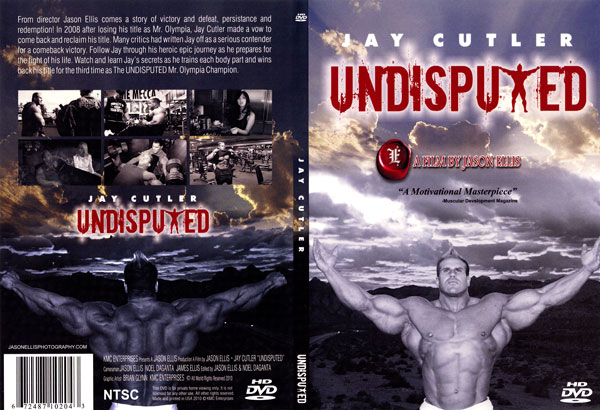 Click here for preview.

JAY CUTLER - UNDISPUTED 2 DVD Set

From director Jason Ellis comes a story of victory and defeat, persistence and redemption! In 2008 after losing his title as Mr. Olympia, Jay Cutler made a vow to come back and reclaim his title. Many critics had written Jay off as a serious contender for a comeback victory.
Follow Jay through his heroic and epic journey as he prepares for the fight of his life. Watch and learn Jay's secrets as he trains each body part and wins back his title for the third time as the UNDISPUTED Mr. Olympia champion.

DVD Contents:

Disc 1:
Arms
Legs
Chest
RT: 114 mins
Disc 2
Shoulders
Back

Bonus:
Christian Audigier/Ed Hardy
Meals & Cooking
Dogs: Scrappy, Trace & Body
Interviews with Friends
Cardio & Stretching
Advanced Manual Therapy
RT: 112 mins
Total 2 DVDs RT: 226 mins
Muscular Development Magazine said this DVD is a "Motivational Masterpiece" - and it is.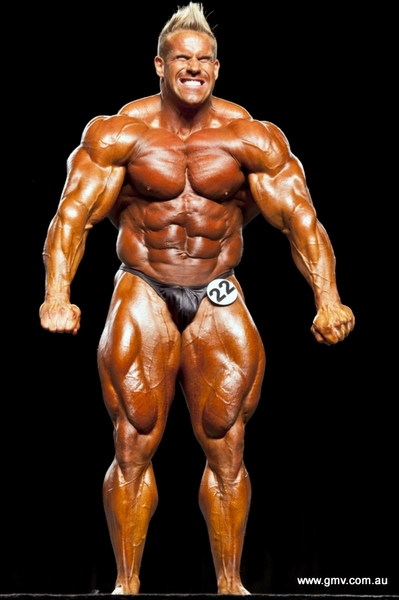 See Jay's 4th victory at the 2010 MR. OLYMPIA.

JAY CUTLER PHOTO GALLERY

2010 OLYMPIA REPORT

MR. OLYMPIA - GROUP SHOTS - PHOTO GALLERY
UNDISPUTED is a massive 2-DVD set



GMV-794DVD
Jay Cutler -
The Ultimate Beef:
2 DVD set.

NTSC DVD, OPEN REGION