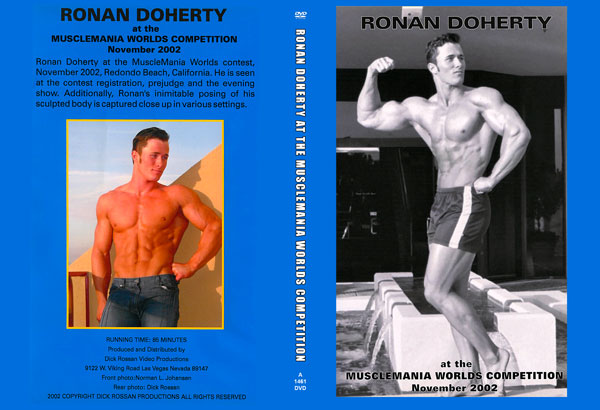 Preview clip.

RONAN DOHERTY at the MUSCLEMANIA WORLDS Competition
Also on Digital Download.

November 2002.

Ronan Doherty was a bright young star on the USA horizon in 2002. He was talent spotted by master lensman Dick Rossan at the Musclemania Worlds Contest November 2002, Redondo Beach, California. He is seen at the contest registration, prejudging and at the evening show Finals.
Additionally, Ronan's inimitable posing style is captured in close-up in many different outdoor settings in USA.

Born in Ireland, Ronan is now back living in his country of birth.

PHOTO GALLERY.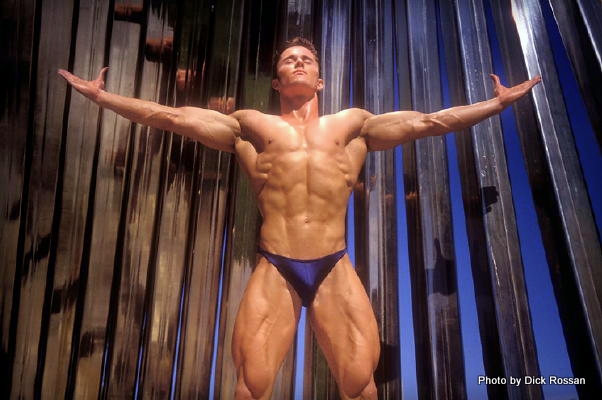 Ronan Doherty: Celtic Warrior

19 year old Ronan Doherty is the hottest young teenage bodybuilder on the scene in the USA. Originally from Ireland this CELTIC WARRIOR is causing a storm at junior contests in USA and as a much in demand fitness and physique model and personal trainer.

See Ronan in his full gym workout, pumping and posing poolside at the Mandalay Bay Resort, Olympia Weekend and appearing at the Olympia Expo.


Highlights of Ronan Doherty's Contest History:

2001
Musclemania, Junior, 2nd
Musclemania Superbody, Light-HeavyWeight, 7th
2002
Musclemania, Junior, 2nd
Musclemania Superbody, Junior, 2nd
Southern States - NPC, Teen Overall Winner
Southern States - NPC, Teen HeavyWeight, 1st
2005
Musclemania, Junior, 5th
2012
NABBA World Championships, Tall Class 1, 7th
Running time: 85 mins
Produced by
Dick Rossan Video Productions
Front photo: Norman L. Johansen, Rear photo: Dick Rossan
2002 copyright Dick Rossan Productions - all rights reserved.

Distributed under license by GMV Productions.