Clive Jaques Tribute by Wayne Gallasch
In Memorium Clive Jaques
April 29, 1939 - December 10, 2011.
Member of the GMV Productions Camera Team 1971-2006.
(Clive pictured below interviewing Dorian Yates at the 2002 Olympia Expo.)
It is with great sadness that we report the death on December 10th, 2011 of our dear friend and longtime member of the GMV team, Clive Jaques. He was 72. You will see Clive's name on hundreds of DVDs in the end credits, and on hundreds of our photo credits over the years. Back in 1971 at the NABBA Universe in London, Clive approached me to offer his assistance on the camera team or in going backstage to speak to top guys on my behalf. From there a great relationship was born with Tina and I staying at Clive's home most years prior to his driving us to the NABBA Universe contests. This took place during the last 35 years.
Clive remained a key member of the GMV team till his final Universe in Southport in 2006 when his Alzheimer's disease finally brought him down.
Clive had a sharp wit, was well-educated with a law degree, with his passions for languages and of course bodybuilding. He was a fantastic interviewer, doing key interviews with physique stars in all federations, to backstage in the pump room, at Olympias and Arnold Classics - to FIBOs, English Grand Prix, NABBA Worlds, WFF events and he also did the Olympia DVD interviews in 2005.

In the words of his peers "Clive was a very sharp person, well-educated and a fantastic interviewer. I remember him well with his splendid diction and charm, he was the epitome of British elegance. Thank you for introducing me to Clive, and our business collaboration over the years".
Clive's dedication, loyalty and passion for the sport of bodybuilding – and the NABBA Universe in particular, will be greatly missed. We all owe him a great debt of gratitude for what he has helped achieve in preserving the history of bodybuilding.
Rest in peace, my good friend. I will greatly miss the great times we had together at every contest or Expo over the years. You will never be forgotten. Here are a few of my favourite photos (see below) taken of Clive during the last 11 years.
Bottom right next to the Dash poem, Clive is pictured in the 2000 Mr. Olympia Pump Room in Las Vegas, about to take a photo of Kevin Levrone.

In the bottom 2 rows of photos, 3 of them were taken at FIBO where Clive was my key interviewer from 1994 to 2004. The one interviewing the couple painted blue was in 2002, the photo with famous photographer Gary Phillips was in 2003, and the one standing by my camera was at our last FIBO in 2004.

SEE MORE BELOW THE PHOTOS:
Extra bio information on Clive from Professor Peter Spufford, Whittlesford, England.
Extra bio information on Clive from Professor Peter Spufford, Whittlesford, England.
(We only arrived in Whittlesford ourselves in 1993 and Clive seemed already established as a local figure. My wife, the other Professor Spufford, came across him as a fellow member of the committee of 'The Whittlesford Society', the local amenity and historical body, of which he was later to be an effective Chairman, from 1999-2001. He was responsible for the series of concerts in the Whittlesford Guildhall. What follows is part of something I have written on the Guildhall Concerts for local publication:)
"In 1995, Peter and Margaret Spufford said 'yes' to a request from the Whittlesford Society Committee (Margaret was then a member of its committee) to host a party in the hall, put up around 1500, for the Whittlesford parish guild of St John the Baptist, to celebrate the twentieth anniversary of the Whittlesford Society, which was to include an entertainment of words and music. As well as a large space, the Spuffords happened to have a suitable grand piano inherited from a concert-pianist aunt.
The idea for this celebration originated with Clive Jacques, a local celebrity, who had newly joined the committee. He was later to be chairman of the Whittlesford Society. Clive, a very precise and energetic man, was then Principal of one of the large language schools in Cambridge, and was travelling all over the world recruiting students. (OISE will have told you more of this) He had earlier travelled widely to teach English as a foreign language [(If I remember rightly he used to talk about his time in Kuwait, Japan, Oman and Egypt. He was a brilliant and amusing raconteur, with a whole stock of incidents in his life to draw on - I wish I could recall some of his entertaining stories for you].
The formula which he devised for that first Concert, on the young Mozart, went onwards, with variation, for sixteen years. It was a mixture of piano pieces and extracts from diaries and letters, read contrapuntally by two readers, which gave the voice of the subject in words. Finding the appropriate music and passages has generally taken up a large part of a year for the person devising the programme, involving extensive reading in the midst of a busy life, making an exciting and revealing selection and eventually rehearsing and cutting down to immaculate timing. The first concert, devised by Clive Jacques himself, was devoted to the achievements of the young Mozart before the age of 20, as he was feted all over Europe as an infant prodigy. It was heavily reliant on letters. For the occasion Clive recruited friends among professional musicians to play the piano for us (Robin Steward and John Flinders), whilst he and Andrew Nunn read for us. (He was a marvellously dramatic reader).
It was such a success that the following year, 1996, Clive produced a follow-on concert devoted to the works of the older Mozart. At this point, if not overtly in the first year, Clive Jacques involved his good friend the internationally known Opera Director, Jack Edwards. Later concerts also involved vocal pieces and Clive found professional singers from London for us, who came. not only without fee. but without even demanding expenses, out of their regard for Clive and Jack."
Clive continued to organize the concerts every year for ten years, whilst he was able to do so. They were heavily focussed on the seventeenth and early eighteenth century. (I attach a list of Clive's ten) After the tenth concert in November 2004, he began the preparations for the 2005 concert - to be based on a Chopin letter book which belonged to a friend of his in Brussels, but as his health deteriorated he was unable to bring it to fruition. It was typical of the internationalness of Clive's life that he should think of using a manuscript in Belgium of a Polish musician for a very local concert. Chopin was a musical child prodigy like Mozart, the subject of Clive's first Guildhall Concert. What drew him particularly to such people? [I suspect Clive himself had been a 'gifted child'. Do you by now know this?] Other people have continued the tradition and we held the final concert in November 2011 on the life and work of Noel Coward, yet another musical child prodigy.
In the notes to the 1996 Guildhall Concert, Clive wrote about himself:
"Clive's thespian career has included performances with Nonsuch at the Queen Elizabeth Hall, the Birmingham Arts Festival, and Tewkesbury Abbey.
While in Kuwait he took part in many productions with the Kuwait Little Theatre, including playing the roles of Oberon in A Misdummer Night's Dream (performed in the gardens of the British Embassy), Claudius in Hamlet (same venue, protected by tanks), the Vicar of Wakefield, which he both directed and took the lead, and the Gene Kelly role in Brigadoon) (without the dancing, can you imagine?) lately (remember written in 1996) he has toned down these activities under the pressures of his job as principal of a language school in Cambridge."
My special thanks to Professor Peter Spufford,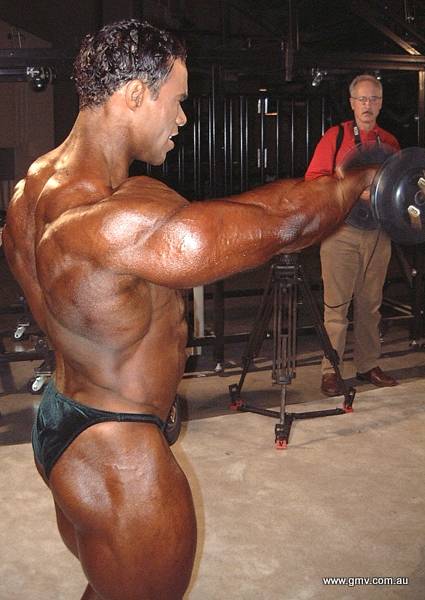 Wayne Gallasch

*************************************

The Dash Poem
by Linda Ellis
I read of a man who stood to speak
At the funeral of a friend,
He referred to the dates on his tombstone
From the beginning to the end.
He noted that first came the date of his birth
And spoke the following date with tears,
But he said what mattered most of all
Was the dash between those years.
For that dash represents all the time
That he spent alive on earth.
And now only those who loved him
Know what that little line is worth.
For it matters not how much we own:
The cars, the house, the cash,
What matters is how we live and love
And how we spend our dash.
So think about this long and hard.
Are there things you'd like to change?
For you never know how much time is left,
That can still be rearranged.
If we could just slow down enough
To consider what's true and real,
And always try to understand
The way other people feel.
And be less quick to anger,
And show appreciation more
And love the people in our lives
Like we've never loved before.
If we treat each other with respect,
And more often wear a smile
Remembering that this special dash
Might only last a little while.
So when your eulogy is being read
With your life's actions to rehash
Would you be proud of the things they say
About how you spent your dash?