ARINA MANTA – FIGURE & FITNESS CHAMPION: "They call me Fit Doll"

Also on Digital Download.



ARINA MANTA is an IFBB Pro Figure and Fitness Champion. Born in Romania and now living in Australia she has gone from being a professional diving champion to a star on the bodybuilding stage.
This DVD follows Arina over several days from arriving in Los Angeles to visit with Bill Dobbins, to participating in a glamorous photo shoot, working out at Gold's Gym in Venice, California, posing on a Harley, learning to ride a horse, posing on Venice Beach as well as in the hills above Malibu. Plus much more!
In this DVD Arina explains use of makeup, selecting of costumes, training and diet for the women who are interested in looking great as well as those who are training for competitions. Plus lots of wonderful, sexy posing! ALL PHOTOS BELOW COPYRIGHT BILL DOBBINS.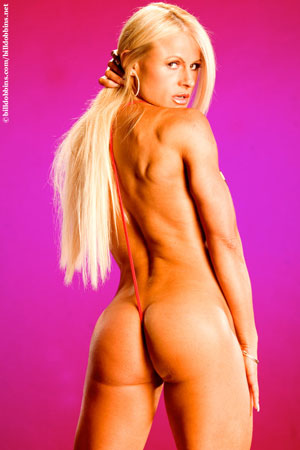 Contents of the DVD seen in this order:

Opening - Bill Dobbins comments as a voice-over during Arina's outdoor posing


Introducing Arina Manta
Posing in the garden part 1
Arina discusses competition tips and strategy
Photo shoot at the Dobbins studio
Workout at Gold's
Posing in the garden part 2
Posing at Venice Beach
Learning to ride a horse
Posing at Vasquez rocks
Posing on a Harley motorcycle
Final studio pumping and posing

Extra Scenes:
Arnold Expo interview with Kenny Kassel
Posing at Venice Beach
Makeup
Photo shoot outtake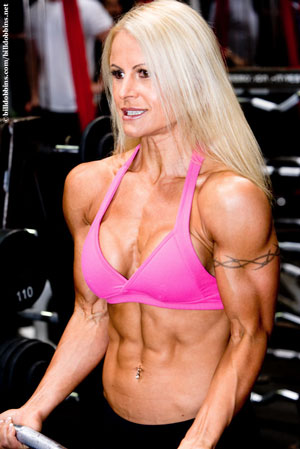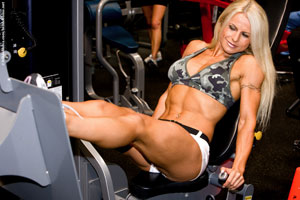 To read a bio on Arina, please click here.



"With her lithe, sexy, muscular body, symmetrical shape and wonderful condition, ARINA MANTA is a SUPERSTAR of FIGURE. She proves that the sleek, defined figure is the new definition of SEXY FIGURE BODYBUILDING. This is Bill Dobbins photography and videography at its very best!"

Includes Extra Scenes and a Photo Gallery Slide Show.

98 mins PLUS 15 mins Extra Scenes:

TRT: 113mins. NTSC DVD - Open Region

To see more Bill Dobbins photos, check out his website at www.billdobbins.com

To see more on Arina Manta, check out her website at www.arinamanta.com



Editing and DVD cover design: Ollie Parke, GMV, distributed under license from Bill Dobbins by GMV Productions. www.gmv.com.au