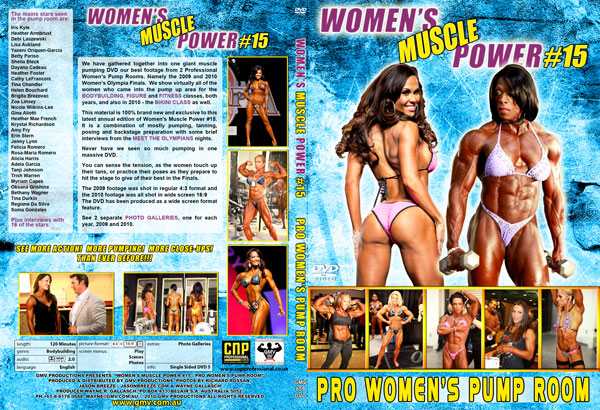 Women's Muscle Power # 15 - Pro Women's Pump Room
We have gathered together into one giant muscle pumping DVD our best footage from 2 Professional Women's Pump Rooms. We show virtually all of the women who came into the pump up area for the BODYBUILDING, FIGURE and FITNESS classes. Includes some Bikini Class women as well.
(Front cover images: Left is Dina Al-Sabah who has now competed in her career in all 4 classes for women, and right is the unbeatable Iris Kyle)
This material is 100% brand new and exclusive to this latest annual edition of Women's Muscle Power # 15. It is a combination of mostly pumping, tanning, posing and backstage preparation with some brief interviews with many of the women with John Hansen from the MEET THE OLYMPIANS nights.
Never have we seen so much pumping in one massive DVD.
You can sense the tension, as the women touch up their tans, pump up or practice their poses as they prepare to hit the stage to give of their best in the Finals.
See MORE ACTION! MORE PUMPING! MORE CLOSE-UPS THAN EVER BEFORE!

Some of the stars seen in the pump room include the following women.

Iris Kyle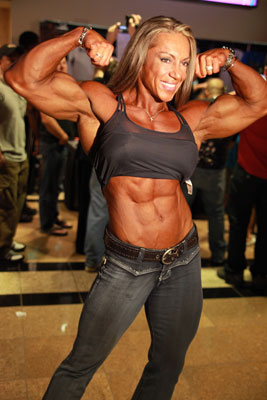 Heather Armbrust
Debi Laszewski
Yaxeni Oriquen-Garcia
Betty Pariso
Sheila Bleck
Dayana Cadeau
Heather Foster
Cathy LeFrancois
Tina Chandler
Helen Bouchard
Brigita Brezovac
Zoa Linsey
Nicole Wilkins-Lee
Gina Aliotti
Heather Mae French
Krystal Richardson
Amy Fry
Erin Stern
Jenny Lynn
Felicia Romero
Rosa-Maria Romero
Alicia Harris
Adela Garcia
Tanji Johnson
Trish Warren
Myriam Capes
Oksana Grishina
Bethany Wagner
Plus-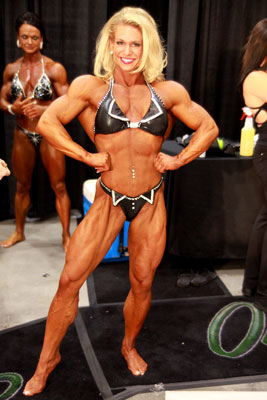 Regiane Da Silva
Sonia Gonzales
Dina Al-Sabah
Nathalia Melo Moreira
Nicole Nagrani
Jaime Baird
Tina Durkin
Amanda Latona etc
Plus interviews with 16 of the stars:
Adela Garcia
Iris Kyle
Sherlyn Roy
Tracey Greenwood
Gale Frankie
Gina Aliotti
Tina Chandler
Dayana Cadeau
Jessica Paxson-Putnam
Regiane Da Silva
Erin Stern
Yaxeni Oriquen-Garcia
Rosa Maria Romero
Dina Al-Sabah
Sonia Gonzales
Mia Finnegan

See the COMPLETE WOMEN'S MUSCLE POWER SERIES LISTING here.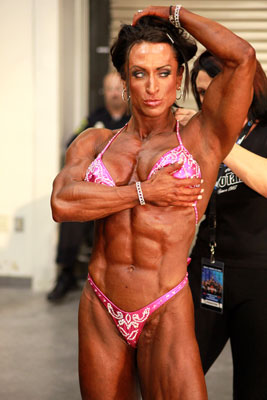 The 2009 footage was shot in regular 4:3 format and the 2010 footage was all shot in wide screen 16:9
The DVD has been produced as a wide screen 16:9 format feature.
See 2 separate PHOTO GALLERIES, one each for 2009 and 2010.
Running time: 120 mins

Photos by: Richard Rossan, Jason Breeze http://www.jasonbreeze.com/, Wayne & Tina Gallasch.
Special thanks to Mr. Olympia LLC, John Hansen and the GMV Olympia team.

See here for the 2009 Women's Olympia DVD, A-1325DVD.
See here for the 2010 Women's Olympia DVD, A-1359DVD.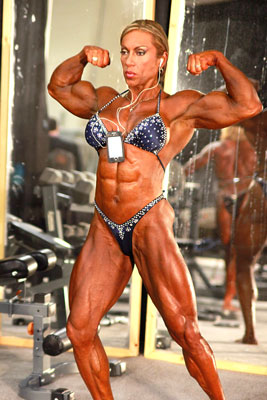 For individual DVDs see below for:


HEATHER ARMBRUST-POLICKY, A-1261DVD.
YAXENI ORIQUEN GARCIA, GMV-569DVD.

GINA ALIOTTI,
A-1304DVD.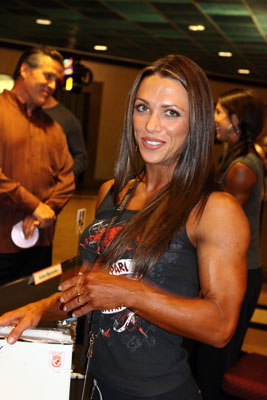 JENNY LYNN, A-1207DVD.












JENNY LYNN & TRISH WARREN, A-1337DVD.












MONICA BRANT, A-3249DVD.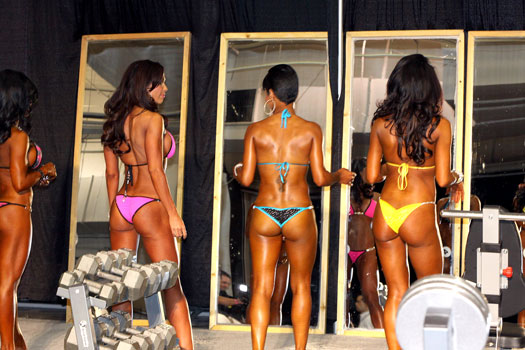 REGIANE DA SILVA, GMV-772DVD.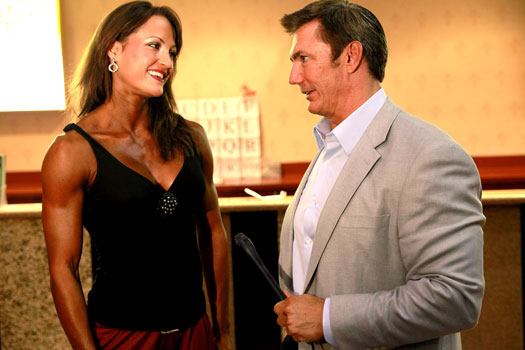 IRIS KYLE, ROSEMARY JENNINGS etc, A-1175DVD.












ROSA-MARIA ROMERO, GMV-812DVD.


Women's Olympia History on DVD.

NTSC DVD, OPEN REGION