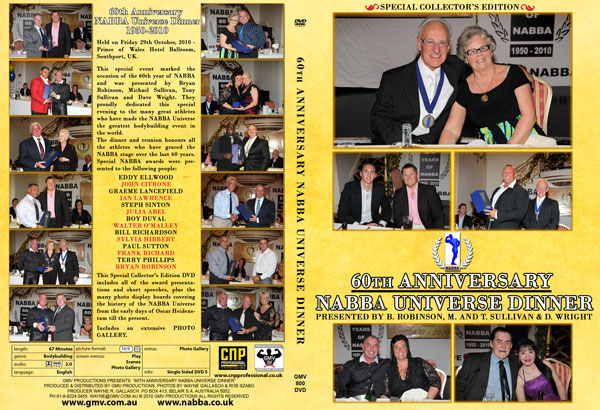 Preview clip.

60th Anniversary NABBA Universe Dinner: Special Collector's Edition



Presented by Bryan Robinson, Michael and Tony Sullivan and Dave Wright.
The 60th Anniversary NABBA Universe Dinner, 1950-2010, was held on Friday night, 29th October, 2010 - in the Prince of Wales Hotel Ballroom, Southport, UK.
This special event marked the occasion of the 60th year of NABBA and was presented by Bryan Robinson, Michael Sullivan, Tony Sullivan and Dave Wright. They proudly dedicated this special evening to the many great athletes who have made the NABBA Universe the greatest bodybuilding event in the world.





(Back row left to right: Eddy Ellwood, Roy Duvall, Bill Richardson, Frank Richard, John Citrone, Paul Sutton and Terry Phillips.
Front row left to right: Graeme Lancefield, Steph Sinton, Ian Lawrence, Julia Abel, Bryan Robinson, Sylvia Hibbert and Walter O'Malley.)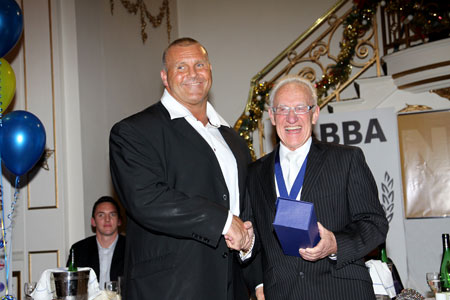 The dinner and reunion honours all the athletes who have graced the NABBA stage over the last 60 years.
Special NABBA awards were presented to the following 14 recipients who are named below::

EDDY ELLWOOD (Pictured right with Bryan Robinson)
JOHN CITRONE
GRAEME LANCEFIELD
IAN LAWRENCE
STEPH SINTON
JULIA ABEL
ROY DUVAL
WALTER O'MALLEY
BILL RICHARDSON
SYLVIA HIBBERT
PAUL SUTTON (pictured second photo right with Hazel Robinson)
FRANK RICHARD
TERRY PHILLIPS
BRYAN ROBINSON
Charles Clairmonte, another great British champion, was also invited to receive an award but was unable to attend.
This Special Collector's Edition DVD includes all of the award presentations and short speeches, plus the many photo display boards covering the history of the NABBA Universe from the early days of Oscar Heidenstam up till the present.
Includes an extensive PHOTO GALLERY.

Photos by Wayne Gallasch and Rob Szabo.

Shot in WIDE SCREEN, 16:9 FORMAT
Running time: 67 mins
Special Thanks:
Bryan and Hazel Robinson for sharing with us their personal Universe photo collection.
Malcolm Whyatt for photos from the OHF photo archives.
The NABBA Council for their work they do every year in promoting and supporting NABBA at all levels.
Rob Szabo for event photograhy and help with the video equipment.

Please click here for THE MEN: THE PREJUDGING, GMV-804DVD.
Please click here for THE MEN: THE SHOW, GMV-805DVD.
Please click here for THE MEN: PREJUDGING & SHOW - 2 DVD SET, GMV-806DVDSP.
Please click here for THE WOMEN: PREJUDGING & SHOW, GMV-807DVD.
Please click here for THE TRIPLE PACK MEN & WOMEN - 3 DISC SET, GMV-808DVDSP.
Please click here for our COMPLETE LISTING OF ALL NABBA UNIVERSE DVDs - MEN & WOMEN from 1970 to now.
Please click here for THE COMPLETE LIST OF ALL NABBA UNIVERSE WINNERS - MEN & WOMEN.
Please click here for THE COMPLETE SET OF 2010 UNIVERSE RESULTS FOR MEN & WOMEN.

www.nabba.co.uk *CLICK HERE FOR MORE PHOTOS!

NTSC DVD, OPEN REGION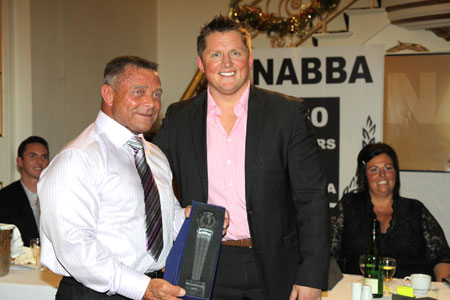 Frank Richard being presented by Mike Sullivan Ian Lawrence receiving his award from Dave Wright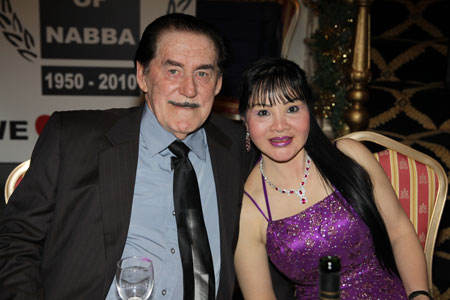 Joint Sponsor of the dinner, Tony Sullivan with Mrs Pet Sullivan